How to Use BACK-BUTTON Focus for Travel, Nature & Wildlife Photography (VIDEO)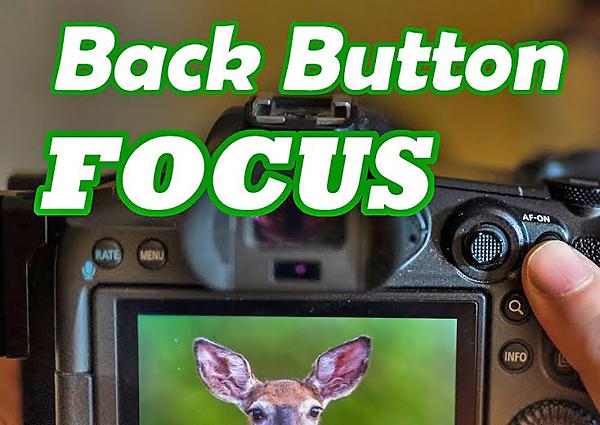 Back-button focus is a popular technique among experienced wildlife, sports, and nature photographers. The tutorial below demystifies this powerful focusing method and explains how to use it for faster, more precise results.
Nova Scotia-based pro Simon d'Entremont is an acclaimed wildlife photographer and a popular instructor, known for quick-and-easy tips for upping your game. In today's episode he demonstrates how back-button focus works, when this technique is invaluable, and how to set up your camera.
As d'Entremont explains, "Separating the focus mechanism from the shutter button allows for much more control and flexibility in many situations." He walks you through everything you need to know about using this technique in just 10 minutes. You'll even learn how to set up two back-buttons so you're always ready to get the shot.
Throughout the tutorial d'Entremont provides practical examples illustrating the power of back-button focus, that he says "transformed my photography." He explains that this technique removes focus activation from the shutter button and assigns it to a button on the rear of your camera.
What some photographers don't understand is that the camera continues to focus as long as the back button is depressed. Interestingly, d'Entremont says the real power of this technique occurs when you remove your finger from the button, because "there are times when you don't want to be focusing while taking photos."
There's also an important discussion of the various focus modes available on most cameras, and how they interact with the back-button technique. When shooting wildlife, sports, and other moving subjects, d'Entremont recommends Continuous mode, and he explains how to use it.
After watching the video take a look at d'Entremont's YouTube channel where you'll see more example of his imagery and learn other tips and tricks.
And be sure to check out another helpful tutorial we posted recently, explaining how to photograph lightning for epic landscape images.
FEATURED VIDEO