How to Shoot Tasty Food Photos: Expert Tips from Nicole S. Young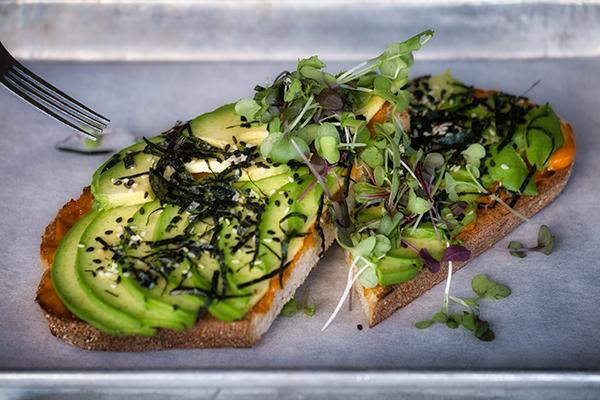 Nicole S. Young has an eye for food photography and a talent for capturing delectable images. In the below video she gives you a behind-the-scenes look at what it's like to do a food photography shoot while dispensing tips and advice along the way.
"When photographing the breakfast set-up, one of the biggest things I was paying attention to was focus," Young explains. "I wanted to make sure that the main subject was tack sharp. I also used a pretty wide aperture so I could drop the background out of focus. This helped me remove any distraction that may have been behind them but also still show that there was something back there."
One of the differences between food photography and traditional product photography is that you have to move quicker with food since it has a shorter shelf life.
"The food will eventually die. Meaning it's just not going to look good anymore," she notes. "So, I make sure that I spread things out a little bit. I order one dish at a time. For the avocado toast, I knew that eventually those avocados were going to start to turn brown. And I made sure that when I had that right in front of me, I was getting as many photos as I could."
You also have to think about capturing food from different perspectives to add variety and background texture.
"When I was photographing these items, I did kind of a variety of angles," Young adds. "I did some where I was photographing straight on, so I was directly looking at the food and the model, but I also like to integrate angles into my images. An angle where it looks like something is going directly to the corner of your frame is going to be the most ideal."
Watch below to see all of Young's food photography tips and tricks. Then visit www.skylum.com/shutterbug to see more photo advice and get your hands on a 30-day version of Luminar AI, plus other useful goodies like the Epic Sunsets sky pack, Cinematic LUTs, and access to exclusive training videos only available to the Luminar AI "Insiders Community!"
FEATURED VIDEO