How to Buy Used Camera Gear: Get Great Secondhand Camera & Lens Bargains without Getting Ripped Off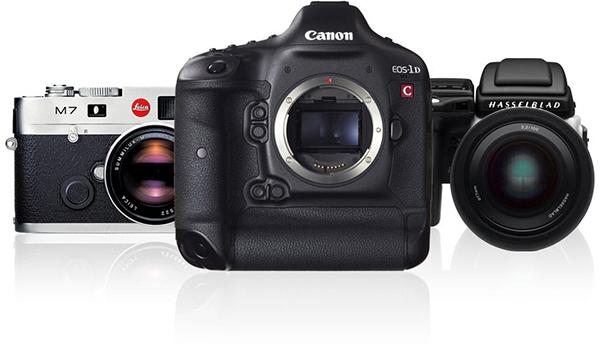 A few weeks ago during a photo shoot, I dropped and fatally damaged one of my cameras. Since I live a good distance from any urban area with a camera shop, I always go online to buy camera and lenses.
I began my search by browsing new camera gear listings and soon experienced some serious sticker shock. I was amazed at how many new cameras and lenses were selling for over a thousand dollars or two.
I wasn't deterred, however, because I rarely buy new cameras and, instead, avoid these high prices by buying camera gear on the secondhand used market. I've saved hundreds of dollars on photo equipment that was "almost new." The exorbitant pricing for new camera gear is, I think, driving the expansion and popularity of the secondhand market.
There's No Shame in Used Gear
Writing about used cameras for Shutterbug has a certain irony because I remember when Shutterbug began as an oversized yellow tabloid publication sold on newsstands. The magazine was filled with pages of classified ads for gear and there were no pictures. We've certainly come a very long way in the last 50 years.
I know that the word "used" puts a lot of people off, but it shouldn't. While, for some people, it implies an item of lesser quality, or something that is worn out or "old," that hardly applies today. Buying used gear from reliable camera traders makes it easy to get top of the line cameras in pristine condition at huge savings.
Before the Internet, the used camera market was relatively small. Camera stores accepted some used cameras in trade, but only a few had more than a dozen secondhand models to sell. Now the secondhand market is filled with hundreds of thousands of used cameras of every make and model.
Two factors have caused the used camera market to explode. One is the rapid turnover of new cameras and photographers trading in existing cameras to make new ones more affordable.
The other factor has been the arrival of entrepreneurs with business models focused on customer service and satisfaction. They have taken the guesswork and worry out of buying or selling gear by developing trustworthy rating systems, fast communications, dependable shipping and easy returns.
You are no longer dealing with an individual who may or may not be reliable but with a serious business that wants you as a customer and wants to keep you as a customer into the future.
Here's a list of six of my favorite used camera sellers:
1. MPB (www.mpb.com) - my personal favorite
2. Usedphotopro (https://usedphotopro.com/)
3. Grid50 (https://grid50gear.com/)
4. KEH (www.keh.com)
5. B&H (https://www.bhphotovideo.com/c/browse/Used-Equipment/ci/2870/N/4294247188 )
6. Adorama (https://www.adorama.com/Used)
(Editor's Note: You should also read our story on 10 Things You Should Know When Buying Cameras on eBay)
Quality Control for Used Gear
To better understand the used camera market I interviewed Matt Barker, the CEO and founder of MPB.com, one of today's largest online camera traders in the world.
Barker was an ardent camera enthusiast who began trading cameras as a pastime while at university studying economics. His pastime soon turned into a full-time job and in 2011 he founded MPB. Today, that one-person operation run out of a university dorm room has grown into a company with over 140 employees and offices in the US, the UK and soon, Germany.
After explaining how he started MPB, Barker discussed the camera rating system on the site. Ratings help tell customers what a piece of used camera gear is actually like since they can only see a picture of it on a screen, Barker explains. It is, he says, at the heart of the online marketplace.
Barker added that when he started trading gear on eBay he saw that self-evaluations by individuals were often wildly off. These inflated ratings were the source of a lot of customer dissatisfaction.
To provide accurate ratings for customers, MPB has a staff of specialists who examine and test every camera and lens they get. These specialists are experts in different areas; medium format, DSLRs, rangefinders and so on.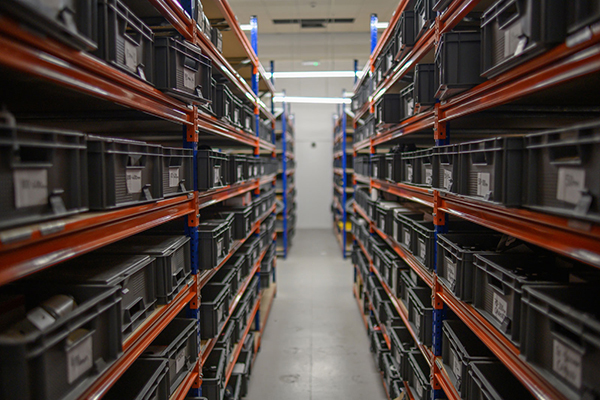 Barker pointed out that every aspect of a used camera's functioning is looked at. The sensor and the LCD are checked as are the stabilizing system, battery, viewfinder, buttons, controls etc. Every camera or lens they accept is photographed for the listings. They reject items that are not up to par and return them to their owners. That leaves only the best gear on sale and that explains why so many of MPB's listings are rated Like New or Excellent.
And here's what those mean.
Like New: The camera is in near mint condition. There are no scuffs or scrapes, the LCD screen has no marks and the sensor is clear and free of scratches. Body parts like the flash mount, rubber grips and covers are in good condition.
Excellent: Much as the above but there are some signs of use. Perhaps a few scuff marks on the body. That enough for the camera to be rated only Excellent. Naturally the better the condition of a camera or lens the higher its price.
While browsing the MPB listings I was surprised to discover a few cameras rated as "Well Used." These cameras were ugly on the outside but inside they were still in working order.
If you can live with "ugly," you can save a lot of money on a camera. Barker pointed out that MPB includes as many of the original accessories as possible with the camera or lens. He said he doesn't think it's good business to sell a camera cheaply and then demand that the customer to pay for things that had originally come with it.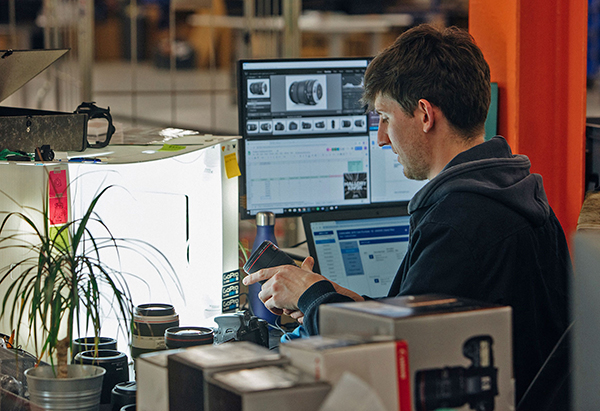 Shipping
Secure and reliable shipping has always been a bugaboo when I've sold or bought online. I've encountered problems with things like shippers leaving packages out in the rain or shipments getting lost for weeks at a customs office.
MPB and most of the other dealers use established carriers for their shipping and they insure their packages. They provide accurate tracking and often pay for both shipping and return.
Communication
Another reason I like to deal with camera trading companies rather than individuals is communications. MPB for example has staff whose only job is to stay in contact with buyers and sellers and be ready to respond to questions and concerns.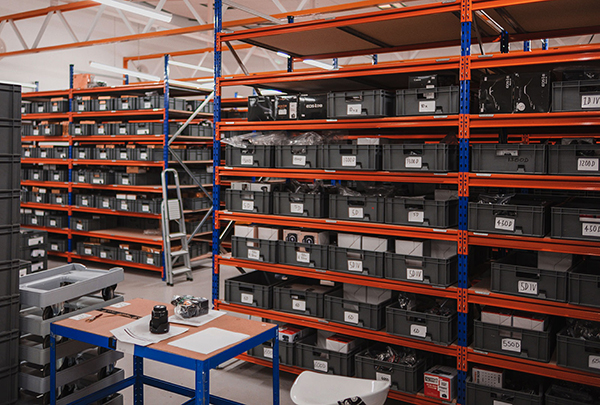 A Real-World Test
I said at the beginning of this article that I went online to find a camera to replace one I had destroyed. I was looking for a Panasonic Lumix GX9 body which retails at around $1000, although some sellers offered it at $800. The GX9 I found at MPB was in listed in Like New condition and was priced at $500 including several accessories and free shipping. Barker had no knowledge that I was doing this test when we spoke.
Here's the timeline for my transaction. I think it demonstrates what I mean by communications and reliable shipping.
Monday
8 AM – Went to the site and searched for the camera.
8:30 AM – Found several GX9s and chose one rated "Like New" and clicked on "Buy."
8:56 AM – Received an email confirming my order.
11 AM – Received an email stating that the item was set aside and how I wanted to pay for it, and have it shipped. I made the payment though PayPal.
11:10 AM – Received confirmation of payment and a receipt for the purchase.
2:10 PM – Got an email saying that the camera had been shipped. The delivery was scheduled for Friday and I got a tracking number.
Wednesday
11:45 AM – The package is delivered two days early.
12 noon – Opened the box and examined the camera. It looked absolutely new as though it had just come out of the factory. I was a very satisfied customer.
Conclusion
At the end of my conversation, Barker summed up his business philosophy. As a true camera enthusiast, he said that he wanted his customers to share his "feeling of delight" about cameras. He felt that the availability of so much affordable gear made buying and selling cameras easier and certainly a more enjoyable experience. It could, he said, even be fun.
That sums up my feelings too. As an old photo enthusiast and a working photographer, I have owned dozens of cameras. So, for me, the used camera market is truly a place where I can go to recharge my enjoyment of cameras and renew that part of my pleasure in photography.
(Editor's Note: You should also read our story on 10 Things You Should Know When Buying Cameras on eBay)