Here Are Shutterbug's 10 Most POPULAR Photo Stories of 2020
Welp, that was an interesting year! But let's move on, shall we, because as the old expression goes, "may you live in interesting times" is both a blessing and a curse. 2020, aka annus horribilis, was also an unusual year in the photography world, which is reflected in our annual rundown of Shutterbug's most popular stories of the year.
As you can see from the list below, photographers spent a lot of time in the bedroom in 2020, which is no surprise since most of us didn't really want to leave the house! Three of our top ten stories of the past year – including the number one most trafficked story – were boudoir photography tips and tutorials, and there were many others that nearly cracked the top 10. To paraphrase Justin Timberlake, 2020 was the year we brought sexy back.
Photographers also seemed to spend a lot of time in front of their computers this past year – again, no surprise given the circumstances – as several of our most popular stories were Lightroom or Photoshop how to-related. Portrait photography, a perennial favorite among Shutterbug readers, also had a banner year in 2020 even though social distancing rules meant photographers had to use longer and longer telephotos to safely capture their subjects.
And finally, lots of photographers spent time photographing backyard wildlife and their pets this past year, as you might notice from our list. Our personal favorite story of the year came in at number 8 and provided a respite from the madness: a year's worth of trail camera footage showing all the animals that passed over a log in a river. Simple, beautiful, and just what we needed in 2020.
#1 These 5 Easy Boudoir Poses Are All You Need to Know to Get Started in Boudoir Photography (VIDEO)

Some photographers are a bit intimated by the thought of giving boudoir photography a try—even if they're adept at portraiture. That's because shooting sensual models often requires a different style of posing. (More…)
#2 14 Simple Photo Tips to Help You Shoot BREATHTAKING Portraits (VIDEO)

There's no easy way to capture a great portrait, or is there? Bach Photography thinks there are some tricks that will, at least, make things easier for you as a portrait photographer while helping you produce better images. (More…)
#3 Shoot Unique Portraits by Mixing Natural Light with Colored Gels (VIDEO)

If you're looking for a simple technique to give your portraits a unique look, how about mixing natural light with colored gels on your strobes? The quick tutorial below demonstrates how it's done. (More…)
#4 What's the Difference Between a GOOD Boudoir Photo and a BAD One?

One of the most important decisions a photographer makes occurs after a shoot. You've shot tons and tons of photos and now you have to decide which ones are good, and which ones are not. Separating the "keepers" from the "junkers" is particularly difficult after a boudoir session, according to pro boudoir photographer Michael Sasser. (More…)
#5 A Beginner's Guide to Boudoir Photography: How to Create Gorgeous Intimate Portraits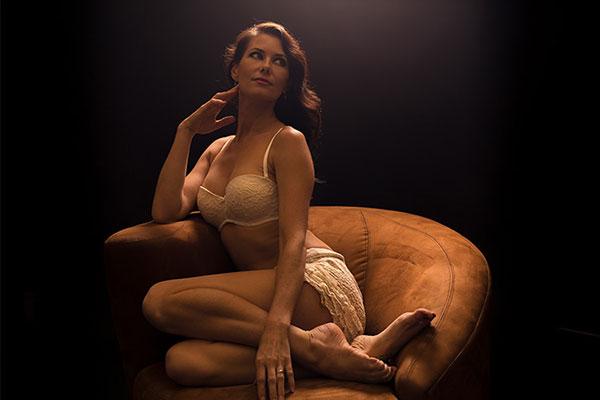 Boudoir photography is becoming more and more popular. This form of intimate portraiture requires a unique mix of photography skills. There is an element of fine art, glamor and fashion photography, and standard portraits. But boudoir stands alone as a niche in photography because it speaks to the private lives of everyday people. (More…)
#6 This NEW Feature in Lightroom Is One of the BEST Tools EVER for Boosting Color in Your Photos (VIDEO)

Like many photographers recently, landscape pro Mark Denney has been playing around with the new settings in Adobe's recent Lightroom 10 update and what he's discovered has left his mind slightly blown. According to Denney, there's a new tool in Lightroom 10 that "will forever change how you develop color in your landscape photos." (More…)
#7 Here's a Cool Photoshop TRICK that Will Make Your Portraits POP with a 3D Look!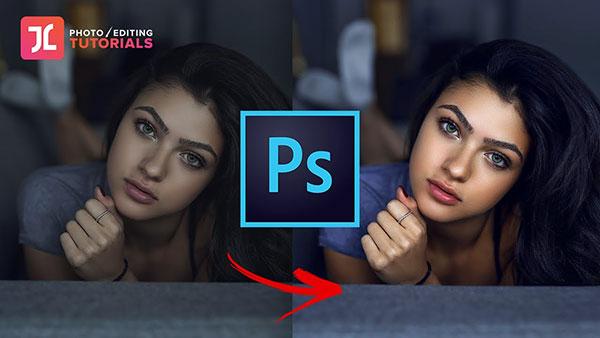 When someone says a portrait "pops," they usually mean that the subject stands out from the background, drawing the viewer's attention to the person you've photographed. If you can achieve this in your image, it's usually one indication you've captured a successful portrait. (More…)

#8 Watch the Amazing Animals that Cross a Log Bridge During a Year's Worth of Trail Camera Footage

The incredible viral video below has made the rounds of various websites in the past week, but if you haven't checked it out already (and even if you have), it's definitely worth watching. The video, captured by wildlife photographer Robert Bush Sr, is comprised of a year's worth of trail camera footage that has been edited down into one mesmerizing 5:20-minute clip. (More…)
#9 How to Buy Used Camera Gear: Get Great Secondhand Camera & Lens Bargains without Getting Ripped Off

A few weeks ago, during a photo shoot, I dropped and fatally damaged one of my cameras. Since I live a good distance from any urban area with a camera shop, I always go online to buy camera and lenses. (More…)
#10 Animal Lover: How Photographer Alex Cearns Creates Pet Portraits with Personality

Judging from the portraits, the pets seem to genuinely like her. She likes them, that's for sure, and maybe they sense that. (More…)
FEATURED VIDEO