Hands On with the New Hasselblad H6D Medium Format Camera (Test Photos)
Hasselblad showed off its new H6D medium format camera at an exclusive media event in New York City today and Shutterbug was on hand to test out this hotly anticipated system. The H6D camera, which was officially announced last week, comes in two versions: the H6D-100c with a 100-megapixel CMOS sensor, and the H6D-50c with a 50MP CMOS sensor.
At the H6D launch party today, which also commemorated the 75th anniversary of the Swedish-based Hasselblad, we tried out the H6D-50c version while photographing models in two set-ups: a traditional scenario featuring a model surrounded by white balloons; and a strange shoot with a model covered with mirrors in a mirrored room lit by LED lights. (Hasselblad, it seems, was trying to come up with an extremely difficult shooting scene for the H6D, which the company claims offers 15 stops of dynamic range.)
You can see four of our test images from those two shoots at the bottom of this story. Click on the images to open full resolution H6D photos, which have been converted from Raw files into JPEGs.
The new Hasselblad H6D offers a wider range of shutter speeds than the previous H5D camera: from 60 minutes to 1/2000th of a second. It also has an increased ISO range, with the H6D-100c version capable of shooting at up to ISO 12,800. The H6D-100c model breaks new ground by offering 4K-video shooting, which is a first for medium format.
The H6D-100c, which was not available to test at today's media event, won't be shipping until June 2016. The H6D-50c is slated to go on sale this month. And in case you're wondering, here is the heart-stoppingly high pricing: The Hasselblad H6D-50c is priced at approximately $26,000 US (22,900 EUR), and the H6D-100c is priced at $32,800 US (28,900 EUR).
Here are some other key features of the Hasselblad H6D:
• Brand new electronic platform for better performance and faster file throughput
• USB 3.0 Type-C connector that delivers faster file transfer
• Compatible with Hasselblad's H lens line.
• 3-inch, 920,0000-dot, high resolution rear touchscreen display with pinch and swipe capability
• Full flash sync speed to 1/2000 sec
• Built-in WiFi as a standard
• HDMI port for external monitor connectivity
• Built-in dual card slots: a CFast slot for high-speed capture and an SD card slot.
• Hasselblad's image processing software, Phocus, has been upgraded with the new 3.0 version with new features and a new graphical interface.
In our brief time with the Hasselblad H6D, the camera handled and performed exceptionally well. That's no surprise since the company readily admits that ergonomics are the same as the H5D, which also had a user-friendly DSLR-like feel. The main difference, that I could discern, is that the new H6D has a darker overall look and features a bright yellow, easy-to-find shutter button above the handgrip.
The system's graphical user interface (GUI) also seems to have been upgraded with clear, easy-to-read settings that can be adjusted either via the touchscreen or by dials on the camera.
"We're not 75 years old, we're 75 years young," Perry Oosting, Hasselblad's CEO declared at today's event. "We live in today's world but we're not preparing for today. We're preparing for the future."
Indeed. Check out our sample shots below.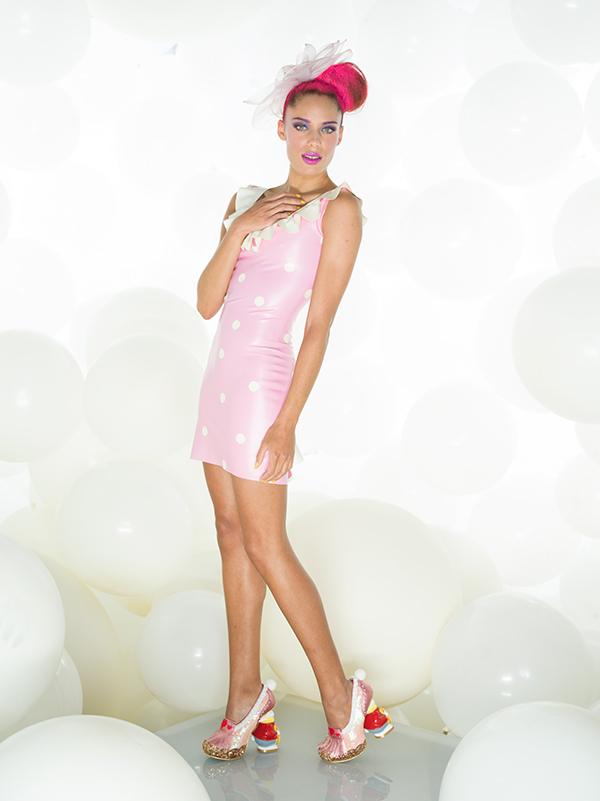 FEATURED VIDEO