The Goods: Our Favorite New Premium Photo Gear
Infrared Eye
Photographers who like to shoot infrared images have a new tool to work with. Called the Fujifilm X-T1 IR (Infrared), the camera is aimed primarily at law enforcement, medical research, and scientific communities, which use IR photography as part of their work since it can capture details not visible to the human eye. But the Fujifilm X-T1 IR is also sure to appeal to fine art photographers who appreciate IR imaging for the distinctive effect it brings to landscape and nature photos. Infrared images, which can be captured with a film camera shooting IR film or with a modified digital camera, are quite different from conventional photos. The sky, for instance, is usually rendered very dark or black, deciduous trees turn out white, and other objects take on false colors. In the case of the 16-megapixel Fujifilm X-T1 IR, it adds advanced infrared technology to the camera's sensor to see light from the ultraviolet (UV), visible, and infrared (IR) portions of the light spectrum (approximately 380nm to 1,000nm). Otherwise though, the new IR model shares the same features as the standard Fujifilm X-T1 professional mirrorless camera, which we gave a positive review to last year.
Magical Brushes
Corel's brush-based ParticleShop plug-in for Adobe Photoshop and Lightroom is like taking a trip to an art school of the future. ParticleShop's digital brushes swirl, flow, ripple, and glow while adding eye-catching effects to your images. The result is that photographers can now create fantastically enhanced photos in a few minutes, which would've taken hours to do previously in Photoshop. Just a few brush strokes in ParticleShop are all you need to add hair, fabric, fire, smoke, fur, dust, or lighting to your photos. An offshoot of Corel's Painter program, ParticleShop is designed to work with a pressure-sensitive tablet, touchscreen, or mouse to give you a hands-on, digitally enhanced painting effect.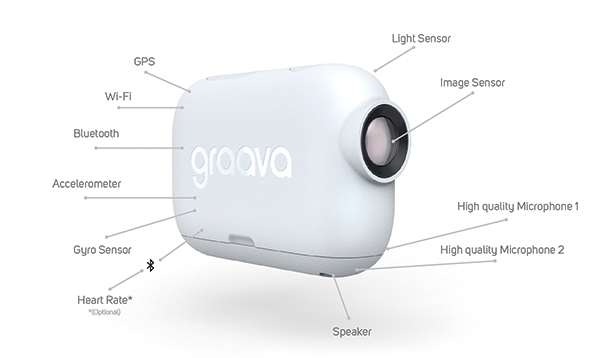 Self-Editor
Graava is a unique new video camera that uses Artificial Intelligence (AI) and built-in sensors to automatically edit your videos for you. Anyone who's shot video knows that countless hours of footage goes to waste because most of us don't have the time or the proper skills to edit it. Graava is designed to solve that problem because it was built to shoot and then self-edit the footage for the user so the best parts are kept in and the boring stuff is left out. The pocket-sized Graava records in Full HD and then uses built-in sensors—image sensor, microphone, accelerometer, GPS, and heart rate monitors—to identify the exciting bits of your footage while you're filming. Using the Graava app, users can select social media channels for a particular video clip and the app will automatically set the right time to share it. So you don't have to hassle with wires, you can drop the Graava camera on the included wireless charging mat after a day of shooting. Graava can shoot continuously for up to three hours on a single charge. The one catch? The camera won't start shipping until early 2016.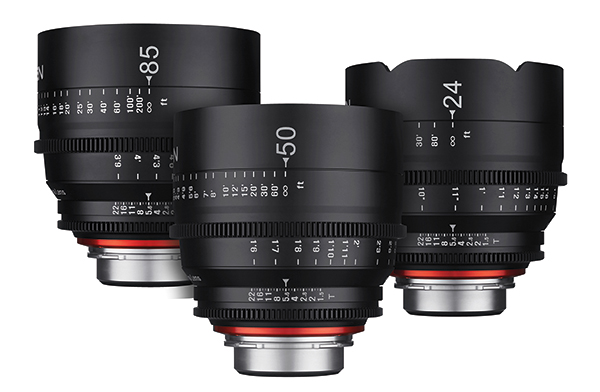 Cinema Glass
Budding cinematographers now have a great way to start shooting gorgeous movies. Rokinon's Xeen is a pro-level cinema lens system with a surprisingly affordable price tag (for this type of video quality and performance). The Xeen system includes three lenses: 24mm, 50mm, and 85mm, with each one featuring a constant aperture of T/1.5 and full-frame coverage. While top-notch, professional cinema glass can retail for tens of thousands of dollars, each of these Xeen lenses sells for just under $3K. The lenses are available in Canon EF, Nikon F, Sony E, Micro Four Thirds, and PL mounts. Additional focal lengths are slated to be introduced throughout 2015 and 2016.
THE GOODS is a new feature in Shutterbug that spotlights the hottest premium photo gear out there. If you have a product you'd like considered for The Goods, e-mail images and info to editorial@shutterbug.com.