Become a Better Nature Shooter with These Pro Tips & Tricks (VIDEO)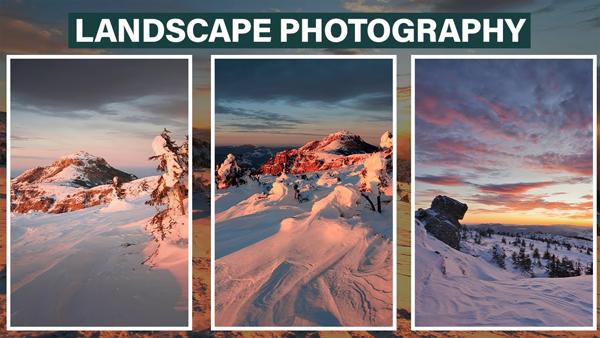 If you're just getting started in landscape photography, or could use a quick refresher, the tutorial below will quickly help improve your skills. You'll learn a bunch of camera settings and techniques that are responsible for the beautiful imagery captured by one of our favorite instructors.
Toma Bonciu is a Romanian pro specializing in travel, landscape and adventure photography, with an awesome portfolio that backs up the advice he provides. In this episode he takes a unique approach, by using three recent images to explain the methods he used to achieve amazing photos of each scene.
In less than eight minutes Bonciu covers a lot of ground, from configuring a camera properly for different situations, using light to maximum advantage, time-proven compositional techniques, and much more. You can also find links to his workshops, photo tours, and popular ebook in the description beneath the video.
In addition to demonstrating his methods, Bonciu also reveals the thought process behind each of the sample images. He also explains how the manner in which he visualized the scenes contributed to the camera settings, gear, and techniques he employed to capture exactly what he wanted.
Here's an interesting thought you may want to consider: While watching Bonciu work his magic, think about how you would have photographed each of his three scenes. Then make a mental comparison of the results you envisioned with those that Bonciu achieved.
Bonciu notes that the best outdoor images often require a journey, like hiking into the backcountry until you find a spectacular view. You'll want to plan the trek so you arrive at the right time of day, with plenty of time to set up your gear, take a few moments to relax, and contemplate what you see before getting to work.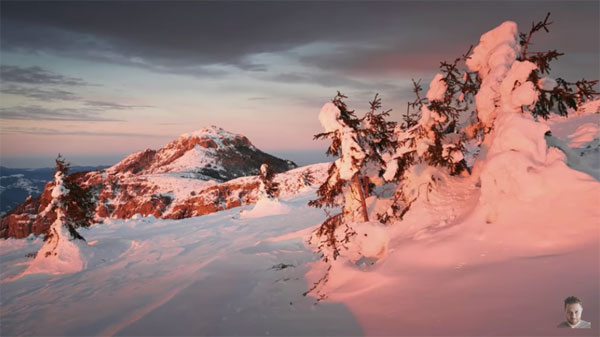 Then it's time to apply Bonciu's advice to make the most of whatever you confront. It's best to work thoughtfully and get two or three awesome images, than rush things and end up with less-impressive photos. So watch the video, jot down a few notes, and be prepared for your next excursion into the great outdoors.
Bonciu offers plenty of shooting and editing tips for eye-popping landscape photos on his popular YouTube channel, so pay a visit and take advantage of what you find.
We suggest you also watch the tutorial we posted from another accomplished pro, with a very helpful checklist for improving your landscape photos.
FEATURED VIDEO