Auto-Mask EVERYTHING with Photoshop's New "Hidden" Tool (VIDEO)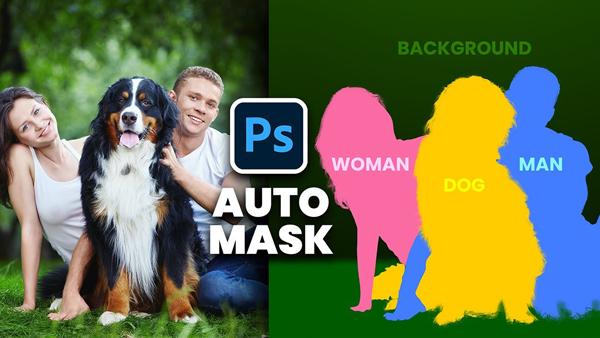 Most Shutterbug readers are familiar with a Photoshop feature that automatically detects and creates a mask for an object, thanks to the tutorials we've posted in the past. But that capability pales in comparison to a "hidden" masking tool that you'll learn how to use below.
This episode comes from the internationally popular PiXimperfect YouTube channel that has over four million subscribers. The topic of today's lesson in a "mind-blowing" feature that enables you to automatically mask everything in an image at once—including multiple objects and even the background.
Instructor Unmesh Dinda is a favorite among regular Shutterbug readers, and in less than nine minutes he explains everything you need to know about this remarkable capability that delivers great results. And he provides real-world examples to illustrate everything this process can accomplish.
You'll learn how to use these masks for basic tasks like making adjustments to color and contrast, and adding depth to a sky for a more dramatic look. Dinda also demonstrates more advanced techniques made possible by the Auto-Mask feature that's powered by Photoshop's Object Selection tools.
Dinda explains how to get started by finding and selecting the Mask All Objects tool. As the name suggests, what this command does is create a mask for everything it detects. From there you can selectively make any necessary adjustments to various portions of the image. All available masks appear in a panel on the right.
Dinda provides keyboard shortcuts to speed up the process, and he uses different photos to illustrate how to use each mask with various tools—in pretty much the same way to would if you used the conventional approach of selecting each portion of an image with individual masks—one after another.
As you might suspect, this amazing approach dramatically speeds up your workflow. And it does so without sacrificing quality or the tools at your disposal in any way. In short, when Dinda calls this technique "mind-blowing" he's speaking the truth.
Dinda's instructional YouTube channel has lessons for just about every Photoshop task imaginable, so head over there when you have time and dramatically expand your skills.
And be sure to check out the powerful Photoshop tutorial we posted last month from another editing expert, explaining five easy steps for making selections with perfect edges.
FEATURED VIDEO