Apollo Orb 43" Umbrella Softbox Sweepstakes
Register to win a Apollo Orb 43" Umbrella Softbox ($129.00 Retail Value) we are giving away.
According to the company:
The 43" Apollo Orb was designed with a deep profile. This design gives your light the room to evenly disperse as it is projected toward your subject. The Apollo Orb's circular design simulates the appearance of the sun in your subject's eyes, allowing for pristine portraiture without distracting reflections.

With flexible framework and instant umbrella-style setup, these modifiers are designed for busy photographers.

Each Apollo and Halo softbox packs up quickly and can be thrown into any gear bag for effortless travel and storage.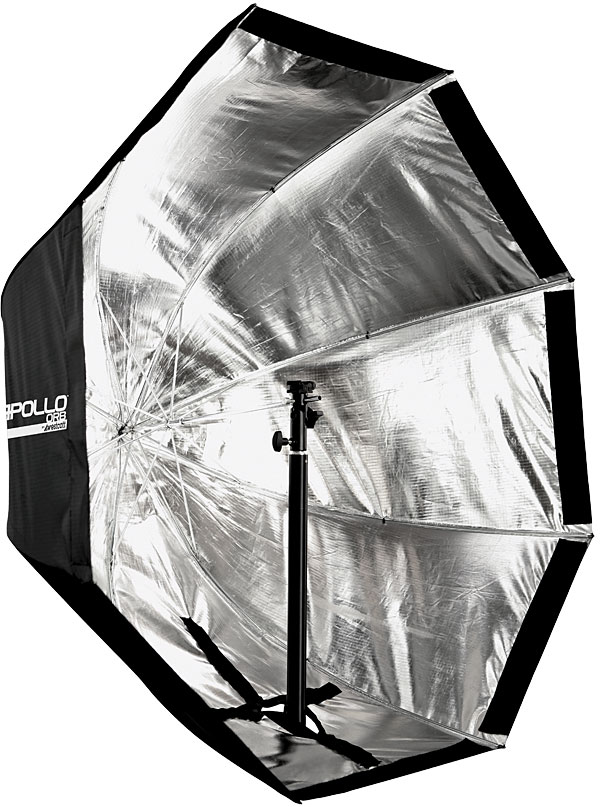 To enter the sweepstakes, all you need is an account on this website. If you don't already have one, click on the link labeled "register" at the bottom of this announcement or "LOG IN/JOIN" in the nav bar at the right. Then, enter a username and a valid e-mail address, and click on the "Create new account" button. A message will be automatically sent to the e-mail address you specified, which will include a link to activate the account.
The final step (and only step for those who already have an account) is to log in and leave a comment right here on this announcement—any comment will do, as long as it's not profane or spam. Then, when the sweepstakes closes, a lucky commenter will be chosen at random to receive the prize. So post a comment, and good luck!
For complete sweepstakes rules, click here.
[This Sweepstakes is now closed.]
FEATURED VIDEO