AMAZING Natural Light Portraits in a Garage? Open the Door & Do This (VIDEO)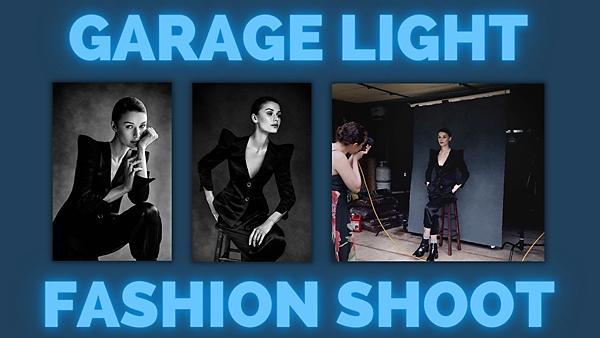 Are you dissatisfied with your portrait photos because they tend to look like snapshots? Do you wish you had a studio and a bunch of costly lighting equipment (and knew how to use it)? Well, keep reading because this is your lucky day.
The eye-opening tutorial below is from pro fashion photographer Lindsay Adler, who knows how to work magic on the cheap. Surprise number one is that if you have a garage, you already own a photo studio. Best yet, especially for those on a budget, by simply opening the garage door you'll have all the soft light that's required to make truly captivating images.
Adler explains why "garage-door light can be absolutely stunning," and she demonstrates how to use four key variables that will guarantee success. In fact, she says, "This quality of light is a favorite among fashion photographers and provides a lot of variety."
Adler's first tip involves placing your subject at the proper distance to the front of the garage—depending upon ambient light levels and the position of the sun. The further back you position your model, the softer the light will be. Conversely moving the subject forward, with a bit of "top-down open shade," yields more directional light that creates sculpting to cheekbones and more contrast to your image.
Equally important is the distance between your subject and the background, and Adler demonstrates the different results you'll achieve by modifying this variable. You also learn how the look of garage-door portraits will change significantly as you alter your camera angle.
Try these simple tips and you will make yourself and your model proud! There's a bunch of great advice on the Adorama TV YouTube channel, and you can view Adler's stunning imagery here.
And for more tips on available-light portrait tips, check out our earlier tutorial explaining how to use backlight for sensuous outdoor portraits.
FEATURED VIDEO