Adobe Releases Lightroom Update with New Texture Tool, Home View & In-App Tutorials
Adobe just released a new version of Lightroom with a brand-new Texture tool that the company says has been four years in the making. The new Lightroom, which is available as a free update for Adobe Photography subscribers or for various subscription pricing plans for newbies, also includes a range of in-app tutorials designed to make users of all levels more proficient at editing their photos in Lightroom.
Other additions to the latest version of the Lightroom "ecosystem" of apps includes a new Home view page, new ways to create and collaborate with other photographers via the Shared Albums feature, and the Defringe tool, which has been added to Lightroom for Mac and Windows. Adobe photography subscribers can download the latest Lightroom updates now in the iOS App Store, the Google Play Store, or by using the Creative Cloud desktop app.
Here's a rundown of some of the new features in the May 2019 update to the Lightroom ecosystem (not all new features are immediately available in all versions of the app.)
Texture Tool
The new Texture slider tool is the first time Adobe has added a new control to Lightroom in four years, which is how long the company says it's been working on this editing feature. The Texture tool is available in Lightroom for Mac, Windows, iOS, Android and ChromeOS, Lightroom Classic, and Adobe Camera Raw.
"Texture is a new editing control designed to help either accentuate or smooth medium-sized details such as skin, bark, and hair," said Josh Haftel, a Lightroom product manager for Adobe in a press announcement today. "By isolating only medium-sized details, Texture can smooth skin without affecting pore details (delivering a natural smoothing effect) or accentuate bark or hair without increasing the presence of noise or impacting bokeh."
The Texture tool can also be used to smooth or accentuate the flow of water, such as in the above photo of a waterfall.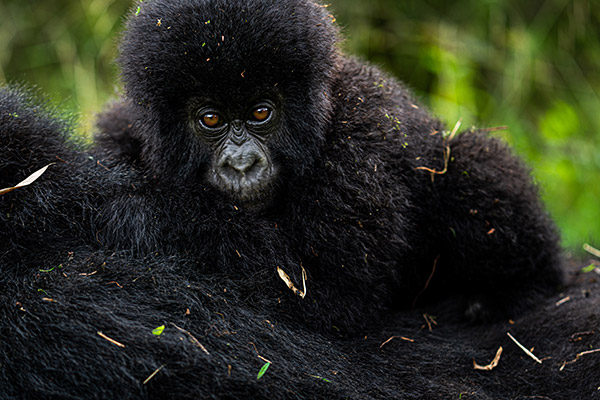 To learn more about Texture, check out this blog post by Max Wendt who is the lead engineer behind the new tool.
Defringe Tool
Now available in Lightroom for Mac and Windows and located in the Optics section of Lightroom, Defringe is designed to help remove purple or green fringes caused by lens chromatic aberrations.
"We recommend first turning on the Remove Chromatic Aberrations checkbox," Haftel says. "Then, if there are still chromatic aberrations visible in your photo, use the eyedropper to select an area of your image that has a color fringe to identify the hue of the fringe to reduce throughout your photo."
New Home View & Tutorials
Adobe has added a new Home view page in Lightroom for iOS and Android, but it's also "coming soon" to the Mac and Windows versions of LR. The Home view page shows your most recent photos at the top, and then new "interactive tutorials and inspirational photos" below them.
We saw these new in-app Lightroom educational features demonstated at an Adobe press briefing last week and they appear to be a way for Adobe to compete with the onslaught of free Lightroom and Photoshop how-to videos available on YouTube and other social media platforms.
"The interactive tutorials offer a unique approach to learning," Haftel says. "Instead of having to watch in a different window or even on another device and then attempt to follow-along within the app, the interactive tutorials provide access to the photo from the tutorial directly on your device and then walk you through each edit, step-by-step. You actually adjust each slider with guidance and instruction provided by the instructors along the way."
According to Haftel, the "inspirational photos" in the app provide "a more lightweight way to get inspired while still seeing how the photo was made."
"Tapping on a Discover post lets you view the step-by-step edits on the photo," he adds. "Then, you can tap on the Edits control to open up a wheel that lets you scroll through the edits and see exactly which settings where used."
There will be 60 in-app tutorials available in Lightroom Mobile at launch and then new tutorials will be added to the apps every day, Haftel said. Meanwhile, the desktop versions of Lighroom will have six in-app tutorials but more will eventually be added. Lightroom desktop will also offer "contextual help," which are stripped down version of the full tutorials.
Collaboration Tools
In Lightroom for Mac, Windows, iOS, Android, and ChromeOS, photographers can now invite others to add photos to their albums.
"Navigating to the Share & Invite menu lets you invite people by email and let them have access to either view or contribute photos to your album," Haftel says. "Once someone contributes a photo or video to your album, you'll have access to the full resolution in the format that was added to your album, including Raw format. Alternatively, you can share a link which people can request access to your album — perfect if you want to share with a larger group without having to enter everyone's email address."
For more information on all of what's new and update in Lightroom, check out the "What's New" pages at the below links: