5 Fun Photo Projects Photographers Can Do While Stuck at Home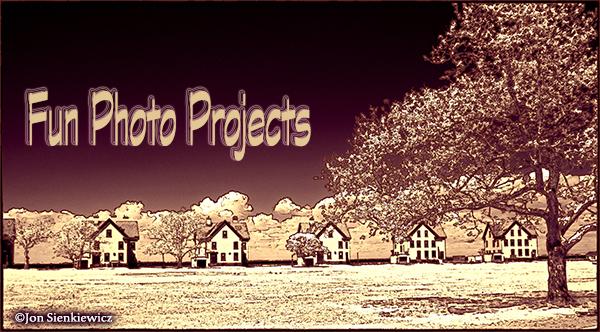 These projects are affordable or FREE and will keep you occupied for days – weeks, even. They require no special skills and comply with social distancing safety and common sense. Think of them as sort of blind dates. You may want to spend an afternoon with them, or maybe a few months, or perhaps even the rest of your life.
If you do all five of these activities you will be a better photographer, guaranteed. At least a little bit better, which is more than we can say about binge-watching Season One of Scrubs on Amazon Prime Video.
1. Build a Website
You've seen the advertising and you've been tempted. The four major players in this arena provide clear instructions, easy templates and very affordable packages. You can go minimum barebones (for free, even) or step all the way up to a full-blown, moneymaking e-commerce platform.
Among the top tier providers are Wix, Squarespace, GoDaddy, and WordPress. Instead of me telling you a tiny bit about each vendor, spend a few minutes on their websites and see what grabs you. Even if you're new to web building you'll pickup a good deal of knowledge just by visiting these guys and watching a couple of their tutorials.
Amazon has a pretty good book, Building Websites All-in-One For Dummies which you can order for about $23. It has 800 pages, and if that's not enough to keep you occupied during a pandemic, buy a pet chicken or something.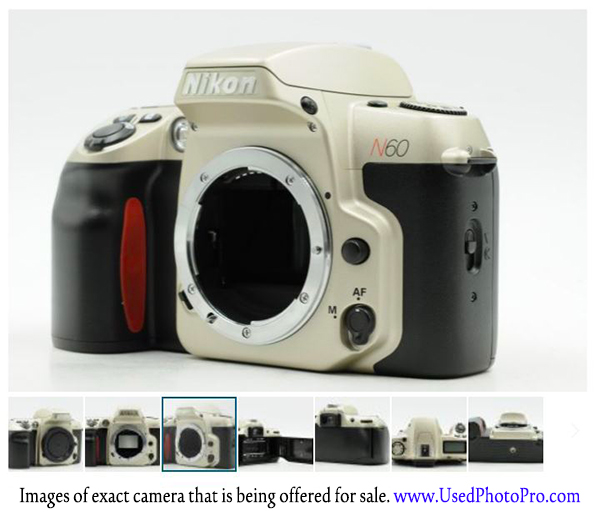 2. Try Film Photography
Before you close your ears and dismiss this idea as too expensive, check this out. You can buy a used Nikon 35mm SLR with a 24-50mm Nikon zoom for less than $75. This is just one example of how truly inexpensive it can be to get into shooting 35mm film. Buy a used point-and-shoot film camera and it's even cheaper. If you can borrow one, cheaper still.
Here's what I found at UsedPhotoPro.com in less than five minutes. Nikon N60 in Excellent condition for only $23.67 (body only). There's a large number of lenses to choose from, but I zeroed in on this Nikon 24-50mm f/3.3-4.5 Nikkor Zoom at UsedPhotoPro for just $49. The selections are not limited to Nikon. There are many brands of cameras and lenses to choose from.
That's what, $73 for the kit? I like UsedPhotoPro because they publish actual pictures of the product that's for sale and reveal the condition honestly and accurately.
If you own a mirrorless camera you can probably use that Nikon lens on it (in manual mode, of course) via an inexpensive adapter. So you're actually adding two photo activities in one. Read all about it here: Summer Project: How to Put Classic Nikon Lenses Back to Work.
Now you have a film camera (35mm or 120 medium format) or perhaps you already had one lurking in the depths of your closet. You need some film and a place to develop it. Many online processing labs offer B&W service as well as color negative film (slide film processors are harder to find). If you've never shot B&W, that's another creative door that opens up for you.
One company I personally use is Mpix, a division of Miller's Professional Imaging. Mpix develops your 35mm, medium format film or disposable camera and uploads your images to a secure online album just 1-2 days after receiving your film by mail.
You have the option of ordering standard scans (4.5 megabyte files) or large scans (18 megabyte). After scanning, your images are available for download. Then Mpix mails your negatives to you.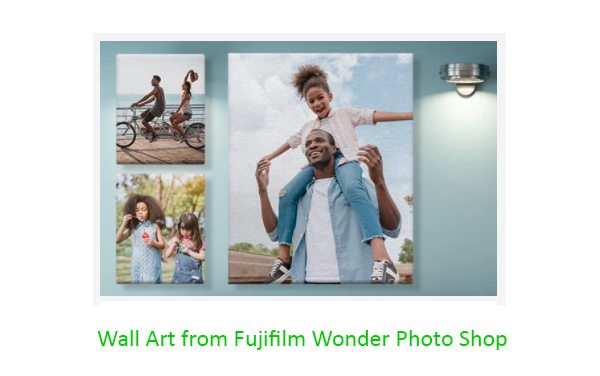 You can order prints, of course, as well as many other printed items like calendars, posters and the like. Above is an example of Wall Art from Fujifilm's Wonder Photo Shop online.
3. Try Great Imaging Software – for Free
More fun than free food samples at the warehouse club and much easier on the waistline, many software companies allow you to access the full, unrestricted versions their wares for 30-days as a free trial.
Adobe famously offers 30-day free trials of Photoshop Elements 2021 and Premier Elements 2021. You can download Adobe Photoshop Elements 2021 here and read our review here Adobe Photoshop Elements 2021 Software Review.
If you already use an editor, Photoshop or Lightroom for instance, check out Boris FX Optics 2021. This amazing product (standalone and PS plug-in) simulates optical camera filters, specialized lenses, film stocks and grain, lens flare, optical lab processes and color correction, plus natural light and photographic effects. There are 160 filters in all, including 75 Boris FX Sapphire filters. These filters include lens flares, light leaks, glow, night sky, clouds, moon effects, lightning, free lens, rack defocus, digital damage and more. There is an exhaustive library of 294 color and black & white still photography film stocks, motion picture film stocks and historical photography processes.
The image above and at the top of this story was created using Boris FX Optics 2021.
Why on Earth would you not want to play with this for a month for free? Boris FX Optics 2021 is for Mac and Win computers and can be purchased for $149 or licensed on a subscription basis ($99/year or $9/month) whichever suits your pocketbook. Download the Free Trial Version and if you like it buy the license.
4. Set Up a Compact Portable/Temporary Studio
Once again, much less expensive than you probably thought. And less hassle, too. You can be shooting your existing camera and using your existing lights or natural light against a professional seamless paper background for well under $100. I canvassed some prices on Amazon and here's what I found: A roll of Savage seamless background paper for $49 and a basic background stand for $42. The paper roll is 53 inches wide by 12 yards long, which I recommend instead of the unwieldy, hard-to-store 96-inch wide rolls. There are many more options, including chroma key green.
Set up is quick and simple. Unroll enough of the paper to cover the foreground and create a sweep (no seam between background and floor) then set a stool or chair on it for your model. You can use this for important Zoom teleconferences, too, if you want to have a 100% neutral background. When you're done it all collapses into a very small space that fits the corner of a closet.
If you want to try your hand at studio lighting, there are many options to explore, including this complete kit from Amazon that's only $159. I have not tried this kit. It looks quite robust but you may be disappointed with CFL light sources.
5. Look at Some Incredible Images Online
Your tax dollars at work, the Library of Congress has a fabulous collection of images that range from the famous to the obscure. Go to Library of Congress Images and enter a search term. I typed in baseball cards and hit an historical jackpot.
An outstanding source of images to review is Life magazine. Note that I say "review," not download to use on your website. The images, for the most part, are copyrighted and can't be used without written permission.
Another source that's often overlooked, try the Google Advanced Image Search tool in your Google browser. Again, you're navigating a minefield of copyright issues if you do anything but look. But if you're into old cameras, it's a great place to window shop.
Bonus Project for the More Ambitious: Build an Ultra-Powerful Home Computer
This project is not free, but it can save you enormous amounts of dough. It's not difficult to build a PC. If you are handy enough to change a wall switch or outlet without getting shocked you can probably handle homebrewing a computer.
Cost? Well that's like building a house—you have many, many choices and options. You can spend little or you can spend lots. Bottom line, though, you get more power and more quality for your money if you build it yourself. Plus you can provide room (i.e., empty internal drive bays) and capacity for upgrades and future growth including additional (or larger) internal hard drives, graphics cards, RAM etc. And then there is that peace of mind that comes from knowing that since you build it, you can fix it.
Off the cuff I recommend Intel motherboards and CPUs. They're always top shelf, but more important to me, Intel provides the best documentation and support utilities in the industry.
How long does it take? As the saying goes, it takes one month to plan the computer, one day to order the components and about two hours to build it.
Warning! After you finish your first PC you will want to build another. It's a hobby that becomes habit forming. Soon you'll be talking about CPU clock speed and 120mm fans, thermal grease and other accessories normal civilians never even think about.
—Jon Sienkiewicz
(As an Amazon Associate, Shutterbug earns from qualifying purchases linked in this story.)
FEATURED VIDEO