5 Boudoir Photography Tips for Beginners (VIDEO)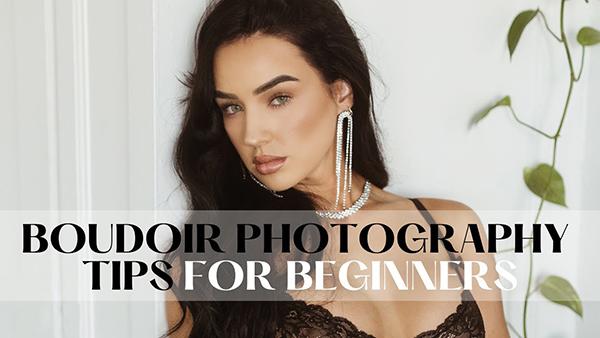 If you're just getting started in boudoir or lingerie photography but don't know where to begin, a good place to start is the below tutorial from LA Love Creative titled "Boudoir Photography Tips for Beginners." In the short video at the bottom of this post, Armani from LA Love Creative gives you the lowdown on this type of intimate photography and how to capture photos that look gorgeous.
#1 Make It Comfortable
"I've been shooting boudoir, lingerie and artistic nudes for a long time," Armani says. "And I'm starting to realize that one of the biggest things photographers have a problem with is they really need to work on building a comfortable working environment. Make sure that the atmosphere is very playful and fun."
#2 Make It Collaborative
"Another way I like to break the ice when I'm shooting lingerie photography is I like to make sure this is a collaborative process. By making the model feel like they are in control of the images they create, you'd be surprised that not only do you create better looking images, you create images that you're both on the same page with."
#3 Wardrobe
"Another thing I like to do when I'm shooting lingerie or boudoir photography is I like to let the model bring their own pieces that they are used to wearing, really feel confident in, and it's really no surprise when they show up because they know exactly what they're going to wear."
#4 Cover Ups
"Speaking of clothing, another cool thing that you should do when you're shooting lingerie is to try to hide the body with either a robe, a jacket, or a blanket. Just have something that you can put on the model when they're feeling kind of vulnerable. And I find that it always makes really interesting photos."
#5 Props
"Another great thing that you can do that will distract someone from feeling nervous is to give a model props. Have them play around with whatever's in the studio. This studio had a fake phone so we shot some video of her on her fake phone."
FEATURED VIDEO