"Here's the Best Photo Gear for Landscape Photos," says a Top Pro (VIDEO)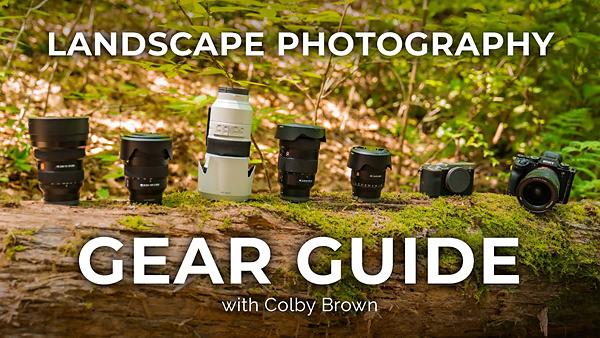 So you absolutely love landscape photography and you're motivated to do everything possible to improve your work. One way to do that is by following the ongoing tutorials we post, and another is to be sure you're using the type of gear that is best suited for the task.
Sure, you can make great images with just about any good camera and lens available, but you can make things a bit easier with the right equipment at your disposal. And in this quick video you'll see what's in the bag of an accomplished pro, and equally importantly why he's made these choices.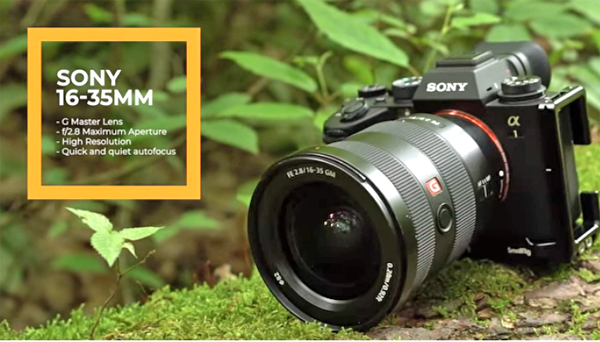 Sony Artisan Colby Brown is known for stunning images of the great outdoors, and he's spent countless hours studying the latest techniques, photo technology, and image-editing methods. He says, "This learning curve has opened my eyes to the world of photography education by exploring the world and using these techniques in the field."
In this episode from B&H Photo Video, Brown spends 13 minutes describing the gear that helps makes his landscape photography so compelling. After a brief introduction to his approach, he describes what he calls "essential" gear, and provides a complete list of his equipment in the description beneath the video.
Brown covers everything from camera bodies, zoom and prime lenses, tripods, filters, and a few other accessories. And he provides a solid explanation for the choices he makes depending upon the type of scene he's shooting..
As you'll see, Brown uses two Sony mirrorless cameras when photographing landscapes. His selection of glass includes several zoom lenses ranging in focal length from 12-200mm, as well as a fast 24mm prime. He also relies upon one of two tripods, depending upon the situation, as well as several filters he considers important.
While you may not be able to avoid everything in Brown's bag, his choice of gear and the tips he provides will prove very helpful as you expand your craft.
You can see Brown's great imagery on his website, and find more helpful videos on the B&H Photo Video YouTube channel. And don't miss our earlier tutorial, exploring the pros and cons of using mirrorless cameras for wildlife photography.
FEATURED VIDEO