What's the BEST Color Space for Sharing, Editing & Printing Photos? (VIDEO)
When configuring a camera, some photographers either ignore the Color Space menu or consider the options a "set-it-and-forget-it" choice. And that's a big mistake, because this simple setting has a big impact on how images appear on a computer monitor and when used for various purposes.
If you've ignored this topic in the past, the tutorial below will get you up to speed in a hurry. In just nine minutes you'll learn everything you need to know to eliminate all the confusion and achieve the best and most consistent results from now on.
Glyn Dewis is an experienced British landscape photographer, a post-processing expert, and a very adept instructor. In this important episode he explains the various Color Space options available and the impact they have for sharing images on the Internet, editing your work, and printing photos at home or online.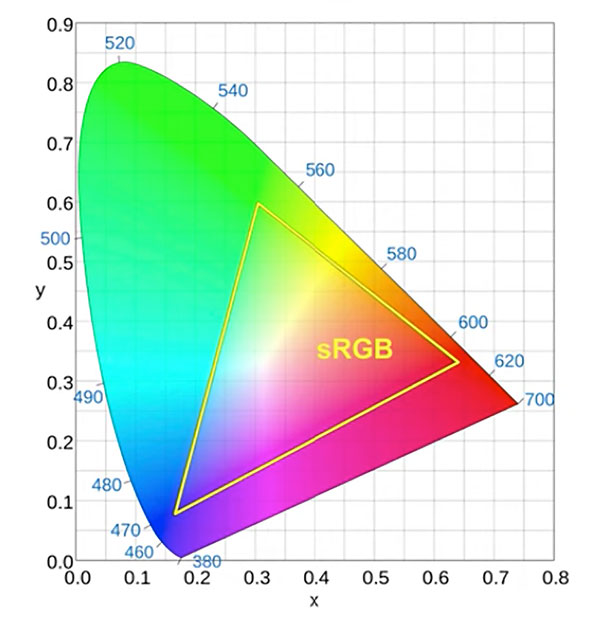 If you've glanced at your camera's Color Space menu you know there's a choice between sRGB and Adobe RGB, but do you really understand the difference? And what about the newer ProPhoto RGB and options available in Lightroom and Photoshop?
The video begins with a discussion of sRGB because it's typically the default setting on digital cameras and the Color Space most commonly used for the web. As you'll see, sRGB is the "smallest" Color Space (with the fewest colors available) used by photographers, with ProPhoto RGB being the largest and Adobe RGB somewhere in between.
After explaining why sRGB is often described as a "safe" Color Space, Dewis moves on to Adobe RGB and ProPhoto RGB—explaining why and when these options are a better choice for optimum results. It's important to remember that the Color Space you select in the camera's menu only applies when shooting JPEGS.
Bottom line: Take Color Space seriously and make an informed choice depending upon the specific task at hand. You can find more videos like this on Dewis' YouTube channel, so pay a visit and subscribe.
And be sure to check out the simple tutorial we posted a week ago, explaining how to shoot amazing outdoor portraits with natural light.
FEATURED VIDEO