Want UNIQUE Nature Photos? Use Light & Shadow Like This (VIDEO)
All photographers are looking for an edge when it comes to shooting in mixed light outdoors, where there's often a wide range of tones from bright highlights to deep shadows. While arriving at a balanced exposure can be challenging in these situations, there's a way to use varying light levels to advantage.
Versatile British pro Paul Miguel shoots everything from landscapes and macro to wildlife images, and the tutorials he shares reflect this broad experience. In the quick episode below, he reveals "one of my biggest lighting secrets for better photos of wildlife."
There's no reason to worry if you're averse to using flash in the field, because this video is all about natural light, and a very effective technique for using it to create a unique balance in your photos. If you are interested in outdoor fill-flash, there's a link to a tutorial explaining that in the description beneath the video.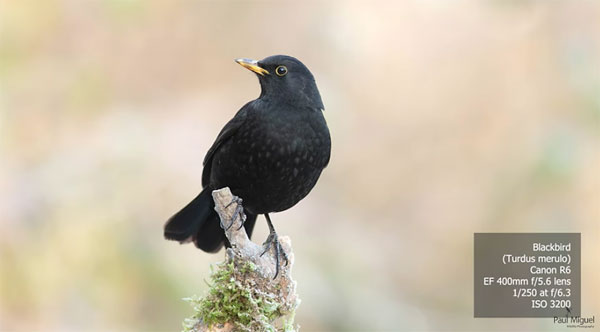 While this lesson is targeted at wildlife photographers, we'll let you in on a little secret: The technique you'll learn also works wonders for outdoor portraiture, macro, and even landscape photogrphy..
Miguel's stylistic approach involves carefully choosing a vantage point that places a subject in the most favorable light, being mindful to where sunlight and shadows fall within the frame. It's a very effective technique, that's easy to accomplish, and Miguel's images speak for themselves.
Most photographers strive to shoot with a main subject and the background illuminated by the same light. Miguel, on the other hand, prefers using what he calls "half-and-half light." By lighting the subject and the background in a slightly different way, Miguel says you'll make images that are far more impactful than those captured with the conventional approach.
Miguel provides examples of photographs made with uniform lighting, and others captured with his half-and-half approach, and he includes gear and exposure information so you'll know exactly what he did. Personally we're pretty convinced, but take a look and decide for yourself.
There's much more to learn about outdoor photography on Miguel's popular YouTube channel, so pay a visit and subscribe.
And if outdoor photography is your thing, take a look at our earlier post revealing photo accessories another experienced pro always has in his bag.
FEATURED VIDEO