GALLERIES
You are here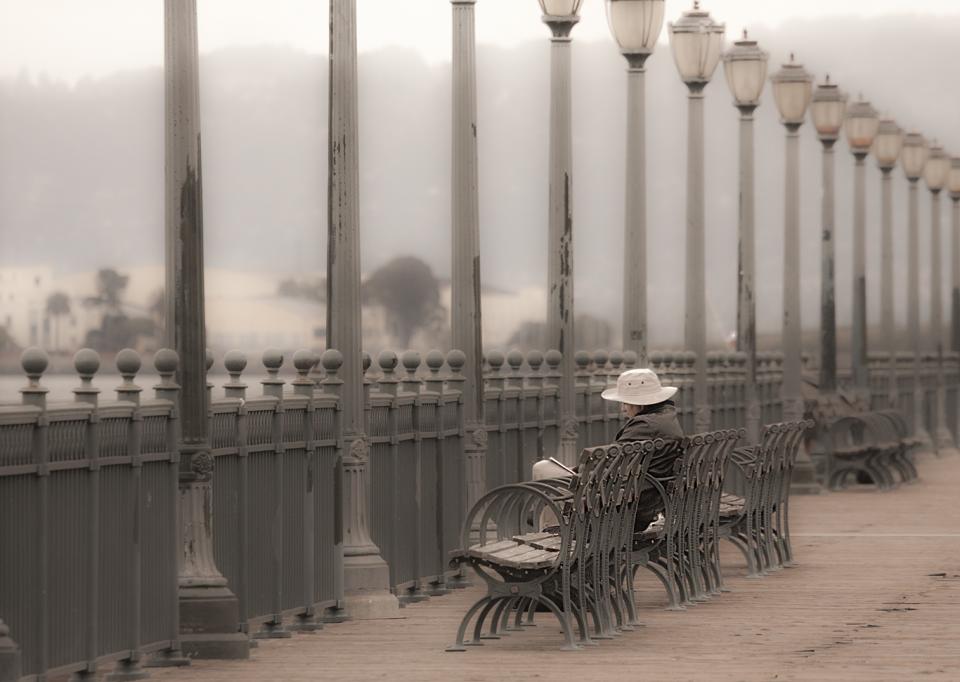 As I walked this pier in San Francisco, I loved the pattern of the lights and the benches. The lady with the white hat gave the final touch.
Canon 70D Canon lens 17-85.
The clarity and saturation were decreased in Photoshop, but the benches and the lady were later sharpened.
TheWhite Hat
Photographer: Adalberto Henriquez
Views: 9
Dimensions: 1366x971
Size: 679kb