GALLERIES
You are here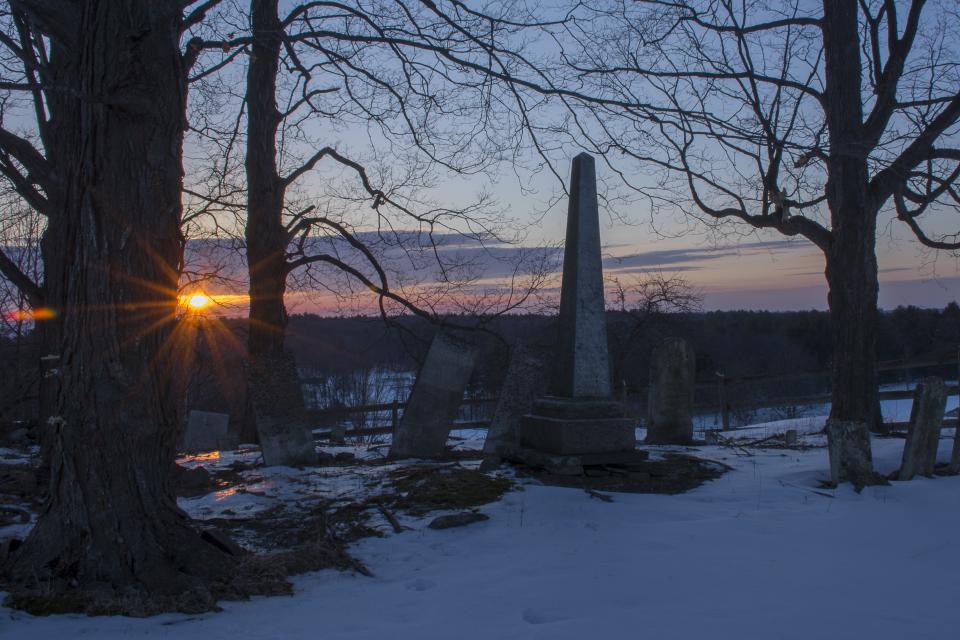 On my grandmother's farm in the Catskills there is a 19th century cemetery. At the prodding of a photography professor's advice to shoot at sunrise and sunset, I woke up early on a cold March morning to watch the sun rise over the cemetery. A new light on those whose light has long expired.
I took a shoot every few moments ans was amazed at how fast the Earth rotates and the sun rises over the horizon. The perfect lighting can be gone in an instant.
I shoot with a Nikon D7100 with an 18-140 mm zoom. Set at 1/6 sec, f/ 22, 18 mm, ISO 100.
Sunrise Over Sunset
Photographer: William J. Angiolillo
Views: 27
Dimensions: 2880x1920
Size: 3687kb