The Secrets to Posing ANYONE So You Can Capture Gorgeous Portrait Photos (VIDEO)
Capturing great portraits requires more than an attractive model, proper shooting techniques, and a nice location. That's because all could be for naught unless you are adept at posing the subject.
The good news is that after watching the video below, you'll be amazed by what you've learned about body language and posing techniques. Best yet, the simple tips in this 16-minute tutorial will greatly improve all your people pictures.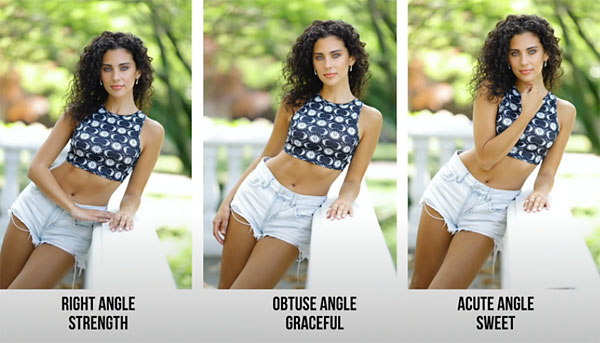 Vanessa Joy is an East Coast pro who has been photographing weddings since 2002. She says she uses the posing tips you see here for portrait sessions, bride and groom shots, and engagement photos. But even if you never photograph weddings, these techniques will come in handy for all sorts of portraits of individuals and couples.
The underlying theme is understanding how to make subjects feel comfortable, so they don't appear "stiff." And as Joy explains, this is especially true when photographing people who aren't experienced models. The goal is to create flattering portraits of subjects who look natural and relaxed.
While directing a model to strike her favorite poses, Joy also provides helpful tips on camera and lens choices, lighting, handy accessories, exposure settings, composition, and other concerns that are important to portraiture. Bottom line: The posing and shooting tips in this tutorial may be subtle, but they'll make all the difference in your results.
You can see a selection of Joy's beautiful imagery on her website. And make sure to check out a photography tips story she did for Shutterbug with five reasons why every photographer should own a 50mm lens.
FEATURED VIDEO