On The Road: Now You See It: Soon You May Not
At one time or another we're all tourists somewhere. There's even the old suggestion that to be a better travel photographer you might pretend to be a tourist in your own hometown. Seek out points of interest and find unusual ways of photographing them and you're on your way to better images when you get to Paris, London, Toronto, New York, or wherever you'll someday be headed.
My specialty in travel photography is indigenous people and their culture and lifestyle, and that means my destinations are pretty well off the beaten path, places that tourists don't visit. The problem is, those places are changing, and the tourists are showing up.
The goal of my upcoming trip to Ethiopia is photography of ethnic tribes, their culture and architecture. It's a trip I've wanted to take for a long time, and I expect there'll be few tourists in the remote, undiscovered, and undeveloped areas I'll be visiting. But that's a hope, not a plan.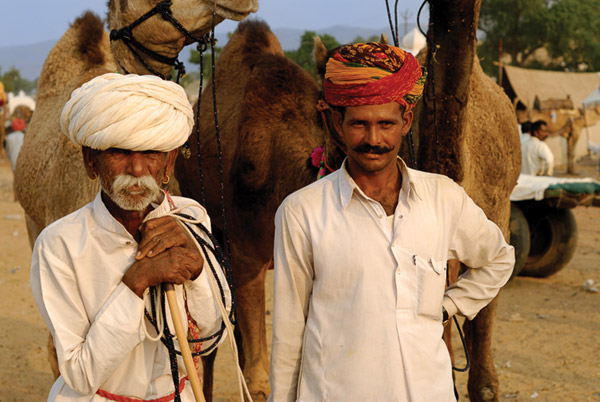 In 1998 I visited the Sa Pa district of northwestern Vietnam. At the time it was a dropping-off point for hikers and backpackers. It was quiet, authentic, and relatively unspoiled by tourism. There were no hotels; you stayed in guesthouses. But in 2011, when I went back to Vietnam, I didn't go to Sa Pa because I knew from my research that the French had built a big hotel there and a rail car linked the area directly to Hanoi. Development and tourism meant it would be nearly impossible for me to get the authentic images I wanted. In fact, it's often true that once tourists show up in force, local people start asking for money to be photographed.
So I went instead to Ha Giang, where there were only the locals and the Saturday and Sunday markets that are so important to their way of life. In this remote area people travel long distances to these markets for their commerce, and it was an ideal, unspoiled place for the type of pictures I look for.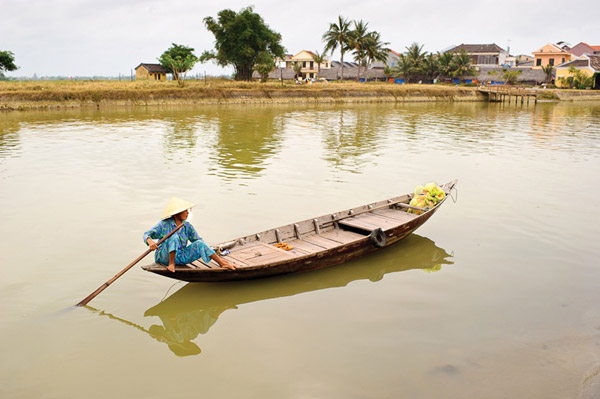 I also went to the beautiful fishing village of Hoi An, which I'd visited in 1998, but there I had to make some adjustments to get the images I wanted. In 1998 Hoi An was a place of small, brightly painted houses owned by fishermen, and there was a harbor filled with fishing boats. But I knew the Vietnamese were trying to develop the beautiful beaches around the city, so I expected some changes. And that's exactly what I got. Many of the little houses had been sold and turned into cooking schools, commercial stores, souvenir- and other tourist-oriented shops. There were several tourist hotels on the outskirts of the village. Essentially, the whole character of the area had changed.
One of the worst things that happened was that in Hoi An harbor there were now great big plastic lighted signs in the shape of fish and sea creatures; it looked like Disneyland.
I still wanted to photograph—the original fish market was still there, so were many of the private homes—but I had to make some adjustments. It all came down to where I'd stand and how I'd frame the images. Because I had to avoid many of the village streets, I photographed fisherman out on the water. By careful choice of lenses, framing, even the time of day, I was able to eliminate or avoid signs of progress and capture what was still original. I had the luxury of enough time, so I could scout around and figure out what to do and how and when to do it.
Sometimes a place is big enough or an event large enough that it can be a big tourist draw but still work for me photographically. The Pushkar Camel Fair in India, for example, is held over so many acres that some clever positioning will get me the photos I want.
For my travels I often rely on guides to lead me to the out-of-the-way places, but as tourism spreads and more areas become developed, I have to be sure the guide I'm depending on understands what I'm after. On a trip to China a couple of years ago I ended up with a guide who had lots of experience with tourist groups but no connection to the kind of people, places, and events I wanted to photograph.
Ultimately it comes down to even more research and planning. And if I end up being surprised, I rely on my use of photography to hide the evidence of progress.
Maynard Switzer's website, www.maynardswitzer.com, features several portfolios of his travel images.
FEATURED VIDEO