On The Road: Drive, I Said: Backup Drive, That Is
I got a brand-new piece of gear shortly before I left in late February for a three-week trip to Vietnam. Not a camera, lens, or flash; it was more important than those. You see, I'm always looking for easier, lighter, faster, and more secure backup for my photos when I travel, and I'd heard for almost a year that this one, this new backup hard drive, was coming, and as luck or perfect timing would have it, it arrived two days before I left. (Because I'm always looking for something better, the camera store in New York City that I deal with, Foto Care, is on the lookout for anything that might interest me; they know I travel, and they're always telling me about the latest and greatest that's coming along.)
The drive is called the WiebeTech ToughTech Duo, and though it's small—about 6 inches long, 3 wide and 1 thick—it's the drive's configuration that's the real attraction for me. It's set up as a RAID 1 array—meaning that inside the case are two small SATA drives that act as one drive, so when I download my pictures to it, it does a double backup: anything I put on one drive goes to the second drive as well, automatically. On the road or back home I can access the drives individually to retrieve or review images. And each individual drive can be taken out and replaced if need be, or one drive can be taken out and stored (the company makes special antistatic cases for the drives) so I'll have a permanent record of my trip.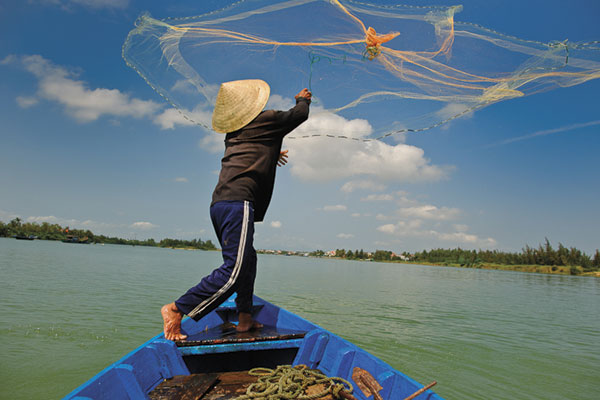 The Duo will link to my laptop via USB, FireWire, or SATA connection, and each drive in my ToughTech Duo will hold 250GB, which is definitely enough for still photography. If I shot video, I'd need something larger, but they do come in capacities up to 750GB.
Even though the Duo is my current dream-team travel backup, it's not the only backup resource I carry, not by a long shot. First, I've got my laptop, and my daily routine is to download, generally in the evening, from the cameras' cards to the laptop's hard drive. I use Adobe Lightroom to designate two places to go with the images: the laptop and the ToughTech Duo. Then, because memory cards have so much capacity these days, and I carry so many of them, I just leave the photos on the cards as an additional backup. At this point, that makes four backups: the two drives on the Duo, the laptop's hard drive, and the cards. (By the way, I use 8- and 16-gig cards. I don't like using super-high-capacity cards; in case something goes wrong with them, that's a lot of photos to lose.)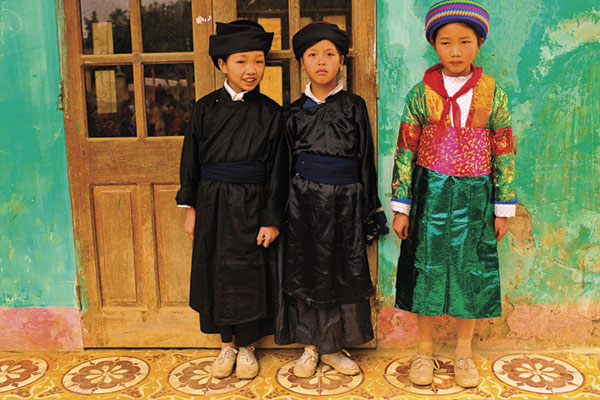 My end-of-the-day backup routine includes captioning the photos, but not editing them. I carry a MacBook Pro with a 13-inch screen, and I don't want to make a decision on a picture until I get home and see it on the big monitor of the big computer. I've found it's too easy to make mistakes and get rid of pictures that maybe I shouldn't have deleted because I didn't see them as well on the laptop. I've also found that it's important to stick to my end-of-the-day routine. First, I'm always assured of backing up, and second, the information for the captions is fresh in my mind—all the locations, details, explanations. If I wait, even if I take notes, it's not as clear.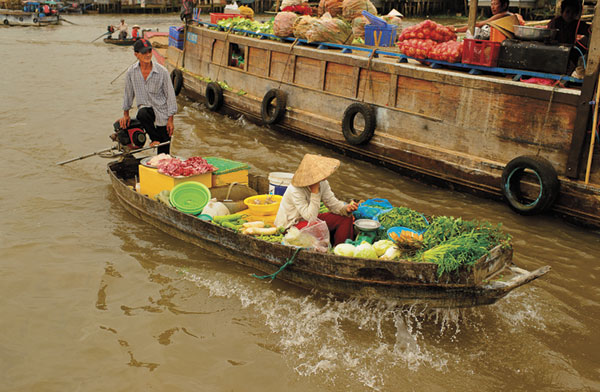 There's one more item that's important to the backup effort, and that's an OWC (Other World Computing) 320-gig boot drive that can be used to boot up the laptop if something happens to its system software. The OWC's drive is partitioned into two parts, with a small partition carrying the latest OS X operating system (for the emergency boot up if needed) and the other, bigger partition remaining empty, ready to store images if I need more space for them.
I guess you can tell that I'm pretty serious about backing up my photos, and I think you should be, too, no matter what gear you choose to do it with. I decided to write about backup in this column because I can't overemphasize its importance. These photos are my livelihood, but that doesn't mean that your pictures are any less important to you. Keep them safe.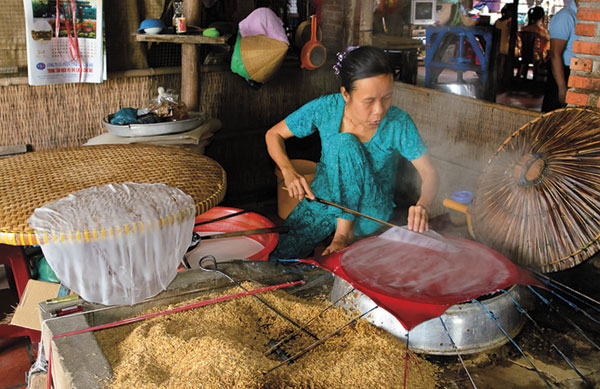 Maynard Switzer's website, www.maynardswitzer.com, features several portfolios of his travel images.
FEATURED VIDEO