Print Digital Images Wirelessly From Your Phone or Tablet with Fujifilm's New "instax SHARE SP-2"
Fujifilm has upped the ante in instant wireless printing with the next generation of their popular mobile printer. The new "instax SHARE SP-2" improves upon its predecessor with faster/quieter operation, improved Wi-Fi connectivity, and a totally new design.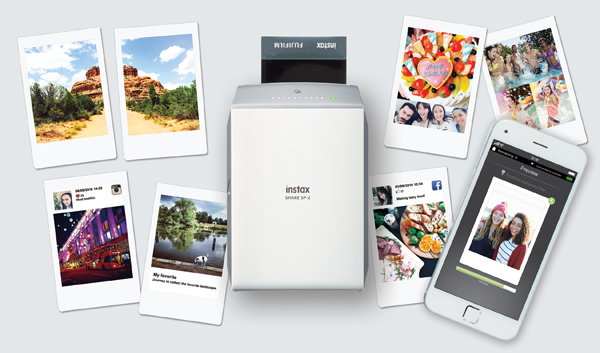 The SP-2 lets you create high-quality prints directly from your phone or tablet in only 10 seconds, as compared to 16 seconds with the SP-1, thanks to a new laser exposure system. Output of 800x600 dots at 320 dpi delivers fine gradations with 256 levels per color (RGB) for clean, detailed images.
The unit is operated with the free "instax Share" app available on Apple's App Store or Google Play. The redesigned app enables you to fine-tune results by adjusting saturation, contrast, and brightness, and includes a collage template and a variety of creative filters. The app also makes it easy to print images from your social media accounts.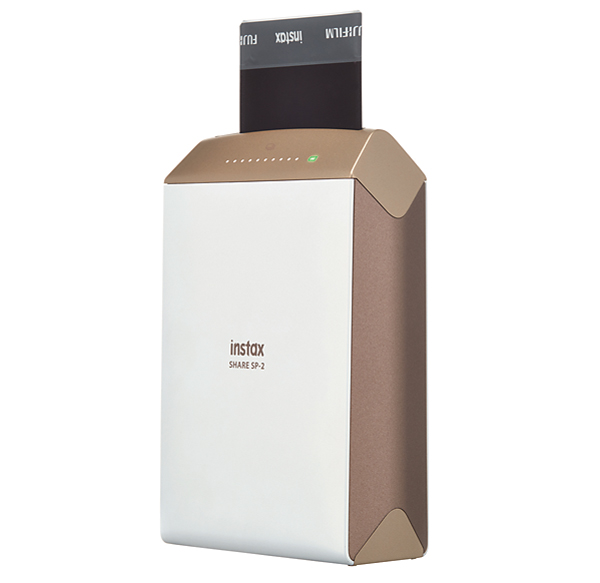 The instax SHARE 2 is equipped with a rechargeable battery and will be available next month in both silver and gold for $199.95.
Watch the video below for a demonstration.
FEATURED VIDEO