Out of Ideas? Try Shooting ABSTRACT Photos (VIDEOS)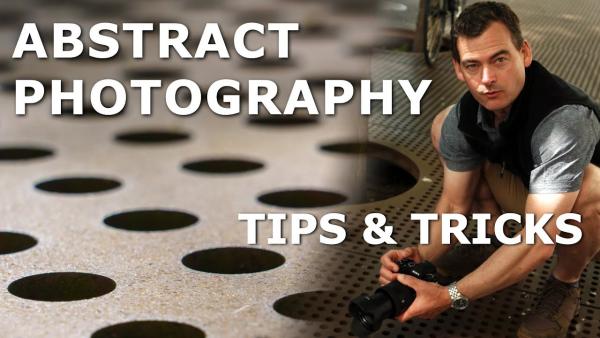 Sooner or later all photographers hit the doldrums, and completely run out of fresh ideas. The next time that happens to you, try shooting abstract images using the tips and tricks you'll learn in the tutorial below.
As you'll see in this behind-the-scenes episode from Viewfinder Mastery, an online community of photographers and teachers dedicated to improving their craft, you'll see how a leisurely "abstract photography walk" will get your creative juices flowing once again.
Photographer Matt Anderson is Director and Lead Instructor at Viewfinder Mastery, and in this episode you'll watch him explore an urban environment, looking for abstract compositions that yield interesting images that are likely different from those you've made in the past. In the process, you'll pick of a variety of tips and techniques to help you do this yourself.
This is a great way to try something different and break away from old habits— regardless of the type of images you shoot most. As Anderson says about this particular niche, "Our job as photographers is to take an interesting picture of something that is totally unrecognizable to the viewer."
This type of photography is a lot of fun, because it frees up your creativity and enables you to see things differently. While this demonstration concentrates on shooting in the city, you can take the same approach in the forest, at the seashore, or wherever you happen to be.
Remember, "If you can tell what the object is that you're looking at in a photo, then you haven't quite hit the target." Of course capturing an unrecognizable image is only half the battle, because the shot also has to be interesting and well executed.
Anderson has a variety of straightforward tips for meeting this challenge, so watch the video, loosen up, and see what you can create. There's much more to see on the Viewfinder Mastery YouTube channel, so head over there whenever you need a jolt of inspiration.
And for another assignment that may be new to you, check out our earlier tutorial explaining how to create epic long-exposure photos with a phone using a couple new tricks in Lightroom Mobile.
FEATURED VIDEO