New Gear For 2007: PMA Report; Color Management
If this year's announcements at PMA are any indication, color management is coming to the masses in a big way. New products, lower prices, and ease of use are all coming together to make this once arcane and neglected area more available to everyone, from seasoned pro to casual digital photographer.

This year also saw consolidation in the market with two of the biggest players merging their product lines. The new X-Rite line-up features updated versions of GretagMacbeth's highly regarded Eye-One products with easier to use software from the X-Rite side of the company.

The i1Display2 is a top-quality hardware device for calibrating your displays, with software features that will grow with you, from simple Wizard-based "click next" options to full control over every element of your display performance. For those with lesser needs, the i1DisplayLT offers the same hardware capability with simpler to use software (although you have fewer options, the critical adjustments are still available to you).

For many pros, the Eye-One Photo spectrophotometer has been the standard for creating monitor, printer, and projector profiles. Combined with ProfileMaker software, you have the total solution for all your color management needs, but at a price that many shy away from. To help bring these more casual or price-sensitive photographers into the fold, the new i1PhotoLT uses the same high-quality spectrophotometer with a more limited software set. While the original version is able to do both RGB and CMYK, the LT does RGB only and with a smaller set of patches to measure against. The good news? Once you discover how useful color management is in your workflow, you can upgrade by purchasing codes that activate the additional features without the need to replace your hardware.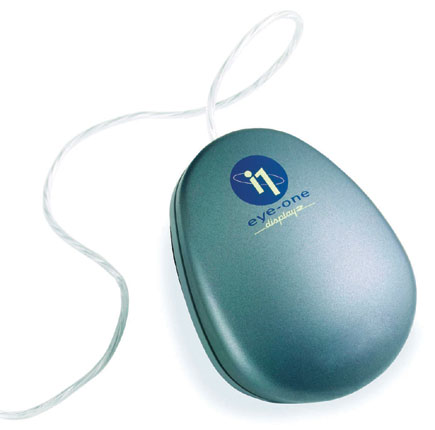 If you find yourself doing more printer profiling than anticipated, you might appreciate the automation features in the i1-iO and i1-iSis; both work hands free to scan color charts quickly and accurately. The i1-iO is designed to work with multiple materials and thicknesses and uses your existing i1Photo to read patches. The i1-iSis looks more like a document scanner and is designed to read reflective (à la prints) charts.
Pantone has the new hueyPRO model available at the entry level. Using the same easy to understand hardware device as the standard huey, the software has expanded options to give the more advanced user additional options to control gamma and color temperature. The software is now creating more accurate profiles as well by measuring more color patches, which helps to improve both shadow detail and mid-tone neutrality. One of the nice features of the original huey, the ability to automatically measure ambient light changes, is still there, making this an excellent option for anyone who works in various lighting conditions.
ColorVision has updated the PrintFIX PRO product line, and announced updates to their product line to support Windows Vista. The PrintFIX PRO and PrintFIX PRO Suite, both at Version 2.0, give you the ability to create high-quality printer profiles with an easy to use spectrocolorimeter and easy to use software at a price significantly lower than any other similar package. The software includes the ability to adjust your printer profiles for different lighting conditions such as tungsten, daylight, and other light sources, as well as making adjustments to rendering intents, selecting the right media setting for your printer, and even checking the state of the printer heads and inks.
Where PrintFIX PRO really shines is in the ability to create profiles that are fine-tuned for black and white output. I haven't seen a better option for black and white from any vendor at any price--truly impressive. The difference between the PrintFIX PRO and the PrintFIX PRO Suite is the inclusion in the latter of a Spyder2PRO for monitor calibration.
The other item of interest for me in color management was ColorEyes Display Pro by Integrated Color Corporation. What makes this package unique is the support for all of the major calibration devices, including the Spyder2PRO, Monaco OPTIX XR, i1Display, and i1Photo. If you don't already have a calibration device, the software is also available with either the ColorEyes or Spyder2 colorimeters.
ColorEyes Display Pro gives you more control over both adjustments to your display, including white point, black point, and gamma settings, as well as more ways to measure these critical settings to get the absolute best quality from your display. You can even measure performance and verification data to make sure your equipment is running in peak condition. For anyone really serious about color, this is a worthwhile addition to your toolkit.
Manufacturers/Distributors' addresses can be found by visiting the Instant Links section of our website at: www.shutterbug.com/currentissuelinks/.
FEATURED VIDEO