GALLERIES
You are here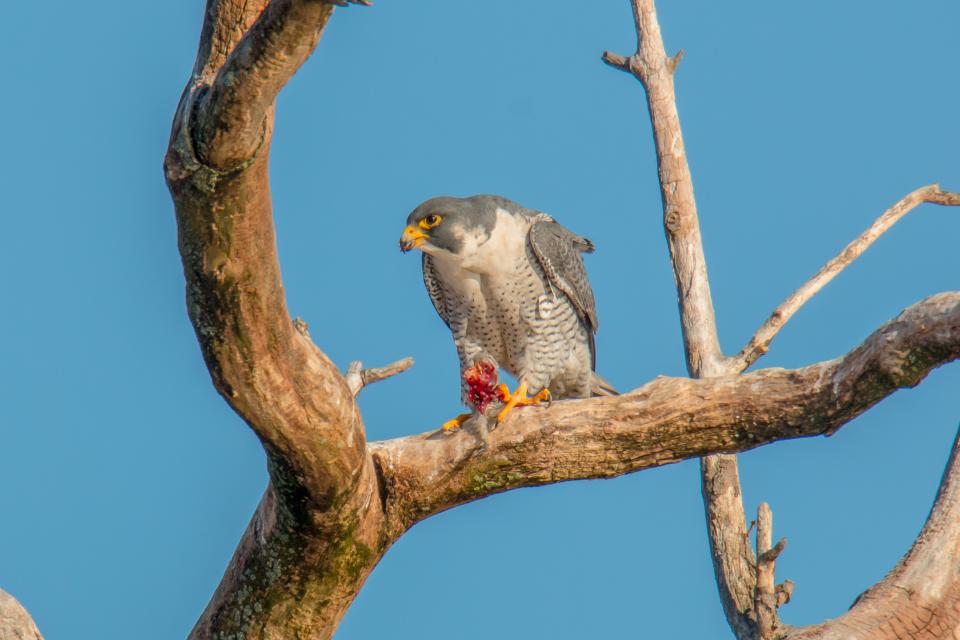 Was up at State Line Look out in Alpine, NJ looking to photograph the Falcons. I really got lucky this day as they were very active and stayed on a perch that was close enough for my photos. I spent about 3 hours photographing them and came away with over 400 shots.
My Gear:
Canon 70D with a Tamron 150-600 G2 lens and a Canon 1.4X Teleconverter II on a Manfrotto Befree Tripod.
For security reasons I do not share my settings to protect from theft of photos.

My Food
Photographer: Werner R Ennesser
Views: 18
Dimensions: 3392x2261
Size: 4212kb