GALLERIES
You are here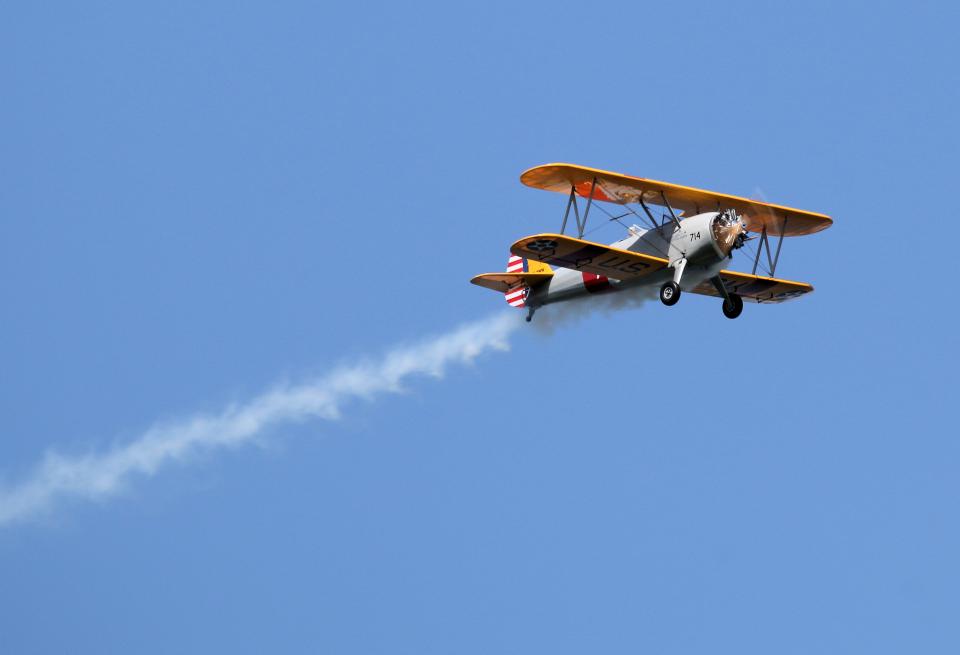 I've always been a fan of radio-controlled scale models, but also always had other expensive hobbies that got in the way of any kind of serious plan to participate. While shooting landscapes (one of those expensive hobbies) in a local State Park, I noticed a small biplane flying overhead and went in search of something that might explain what I saw.
It turns out that Alum Creek State Park includes an area designated for radio-controlled airplanes, and there was a large gathering at this spot for some kind of scale model competition. I stayed for hours, taking pictures of amazing scale models in perfect weather. The people were great and the demonstrations were outstanding.
Here, this biplane (a favorite of the community of scale modelers) shows off the small smoke-generator.
Canon 70D
f/8
1/640 sec
ISO-200
600mm on a Sigma 150-600 Contemporary lens

Model Aeroplane Show
Photographer: Scott E. Zimmermann
Views: 36
Dimensions: 3733x2547
Size: 1511kb