GALLERIES
You are here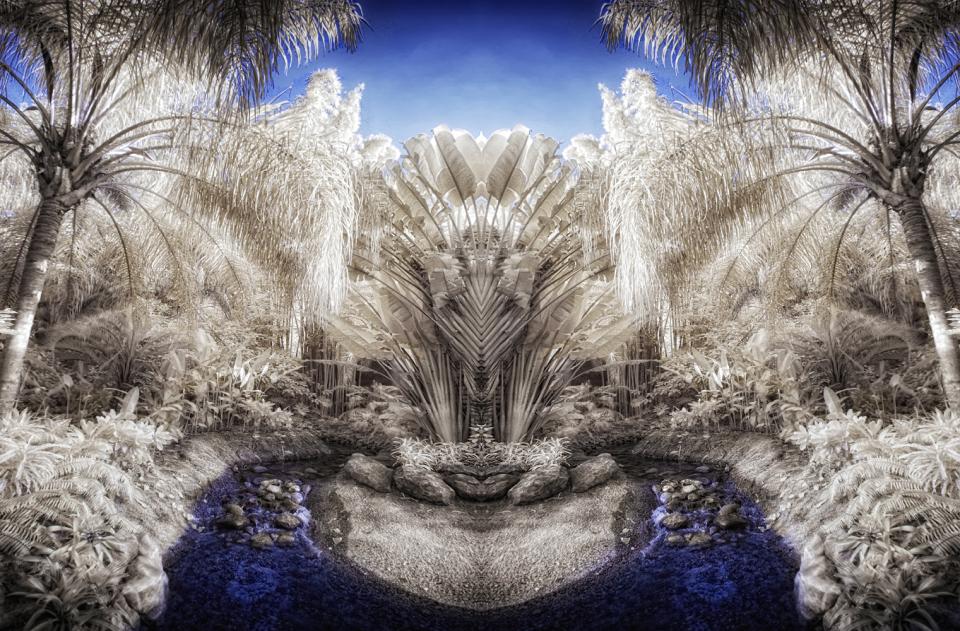 This image began as a 3 exposure HDR Infrared image.
When I shooting I saw what looked a bit like a face in the foliage behind the water.
While creating the HDR I realized I had Half a face, that of a Lion.
I mirrored the image and the palms in the middle formed my Lion.
This was shot with a Canon 50D converted to Infrared at 665nm by Life Pixel and a Tamron 10-24mm Ultra wide lens. There were 3 image taken for the HDR at ISO400 f3.5 1/60sec, 1/125sec, 1/250sec. The HDR was created using NIK HDR Efex Pro2, and NIK Color Efex Pro4. The red and blue color channels were swapped.
Dan Wampler - ©www.DanWampler.com
The Lion
Views: 408
Dimensions: 1521x1000
Size: 1549kb