How to Fix Underexposed Outdoor Images in Lightroom (VIDEO)
There are a number of reasons that landscape and other outdoor photos may be underexposed. Perhaps you neglected to add the necessary EV compensation, or an overly bright sky biased the exposure.
And remember, the light meter in your camera is calibrated to deliver a proper exposure with "normal" subjects; i.e. those that are comparable to 18% gray. So if your shot contains a lot of bright snow, that white fluffy stuff will be rendered as a dirty gray.
As it turns out, both the aforementioned conditions were present in the demonstration shot for the tutorial below. As a result, the image is far too dark. But fear not, because you'll see how easy it is to restore the muddy photo to its original splendor.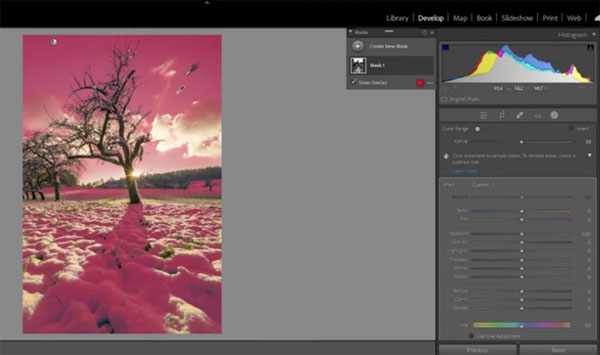 This episode from The Phlog Photography YouTube channel demonstrates how to make the remarkable transformation in barely nine minutes. And it's a good example of why it pays to try fixing a disappointing image before tossing it in the trash.
Instructor Christian Mohrle is a German landscape pro, and a favorite among Shutterbug readers. As always, he provides a link to the demonstration shot in the description beneath the video so you can make the recommended adjustments yourself as he describes the process.
Also common to Mohrle's tutorials is his penchant for making a few basic adjustments before getting to the meat of the task. Here that means changing the profile to Adobe landscape, adjusting color temperature, raising exposure, slightly dropping highlights, and a few other quick tweaks.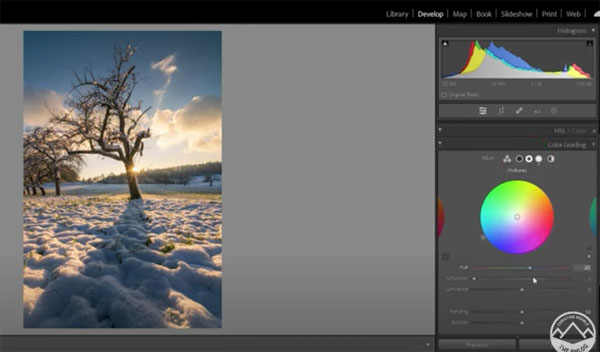 Now the image isn't what he envisions but it's much improved. The real magic begins with some masking, color grading, and sharpening. He walks you through these steps from beginning to end, and the final result is definitely a keeper!
You can find more shooting and editing tips on Mohrle's popular YouTube channel, so pay a visit when you have time.
And be sure to check out the editing tutorial we posted earlier from another expert, explaining how to use Lightroom's powerful Color Calibration tools.
FEATURED VIDEO