Give Photos a Vivid POLARIZING Effect in Lightroom (VIDEO)
Most landscape photographers carry a polarizing filter in their bag for darkening pale skies, making colors more vibrant, and eliminating distracting reflections from water. But what if you're out in the field and your polarizer is at home?
In the tutorial below from Phlog Photography you'll learn a simple Lightroom trick for mimicking the effects of a polarizing filter. The technique delivers outstanding results and it only takes eight minutes to explain.
Instructor Christian Mohrle demonstrates how to get the job done using Lightroom's powerful Color Range Masks. We recommend downloading the demonstration image via a link beneath the video, so you can follow along in real time and make the enhancements yourself.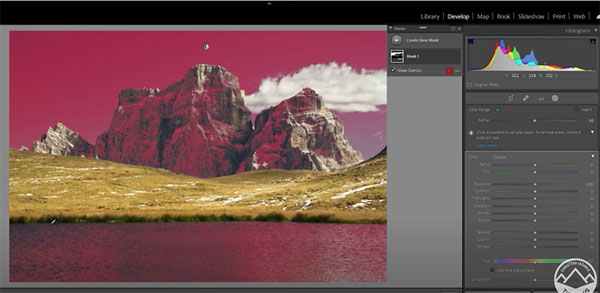 Mohrle begins with a few basic adjustments to prepare the image for what follows. He changes the profile to Adobe Landscape for more saturation, and drops the exposure because the photo is quite bright. He then increases the highlights and darkens the shadows to pump up contrast, and adds texture and clarity.
Now the magic begins to create the polarizing effect. Mohrle demonstrates how to use Lightroom's Color Range Masks to target the blue portions of the sky. He then employs a linear gradient from the bottom up for a softer gradation. To enhance the effect and create more contrast between blues and the clouds, he cuts the exposure a bit more.
Mohrle uses another Color Range Mask on the grass in the foreground, increasing exposure and adding texture and clarity. He then adds a linear gradient over the water to brighten it up.
All that's left is some simple color grading to adjust the green tones by increasing orange and yellow luminance. The final step is split toning to warm up the highlights and midtones of the image.
You can learn more editing tricks like this by visiting Mohrle's YouTube channel, so be sure to take a look.
And check out the editing tutorial we posted from another pro, explaining an easy way to use Lightroom's powerful Calibration controls.
FEATURED VIDEO