Give Nature Photos a Unique DREAMY Look with This Simple Edit (VIDEO)
There are numerous way to render outdoor scenes during the editing process, depending upon the subject. Sometimes your goal is maximum depth of field throughout the frame, while other times a soft background blur will separate an important foreground object from a cluttered background.
As you gain experience and confidence, your goal may be to develop a style that's uniquely your own, so images you make stand out from the rest. In today's Photoshop tutorial from Phlog Photography you'll learn a simple Photoshop technique for creating landscape photos with an interesting dreamy look.
German landscape pro Christian Mohrle demonstrates his approach that combines exposure blending and the addition of light rays to create nature photographs we bet appear different from others you've created in the past.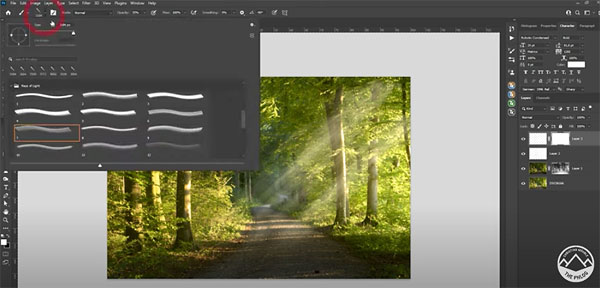 Because Mohrle's scene contains an abundance of contrast between dark shadows and sunlight entering the frame on the right, he employs Luminosity Masks to blend two different images—one exposed for the highlights and another for the shadows. He also demonstrates how to add artificial light rays to give the image extra impact.
Mohrle changes the Photoshop profile to Adobe Standard to give the image a neutral base for what follows, which includes adjustments to White Balance for more natural colors. He also adds a bit of Texture and drops Clarity for a softer look.
Mohrle then walks you through the straightforward exposure-blending technique, which makes it unnecessary to adjust other exposure settings. The tutorial wraps up by explaining how to of creating a custom brush for adding the light rays, making sure to mask out part of the light for more impact and depth.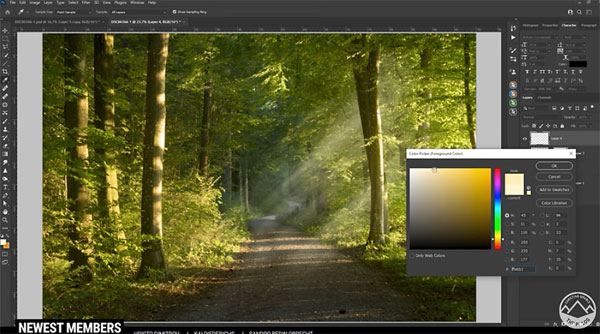 If you appreciate this quick advice, be sure to visit Mohrle's YouTube channel where you can find much more.
And be sure to check out another helpful tutorial we posted, explaining how to edit sunset photos like a pro and receive a free timesaving preset.
FEATURED VIDEO