Get a Free FTZ Adapter for Nikon F Lenses When You Buy the Nikon Z7 & Z6 Mirrorless Cameras Today
If you were considering buying Nikon's much hyped Z7 and Z6 cameras, now's about as good a time as any. For a limited time, these two new full frame mirrorless cameras come with a free FTZ lens adapter from several online retailers including Amazon and Adorama.
The Mount Adapter FTZ, which costs $250 when purchased on its own, allows you to use the Nikon Z7 and Z6 with 360 existing Nikon F lenses. (Otherwise, you can use the Z7 and Z6 with a limited number of new S-Series mirrorless camera lenses from Nikon. There are currently five S-Series lenses on the market with at least four more lenses due by the end of the year. Three more S-series lenses are scheduled to come in 2020.)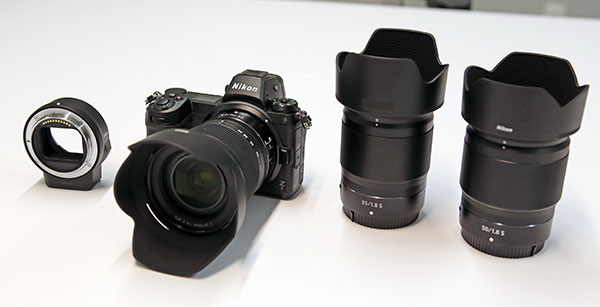 Here are links where you can find the free Nikon Mount Adapter FTZ bundle deals:
Amazon: Nikon Z7 with lens adapter; Nikon Z6 with lens adapter
Adorama: Nikon Z7 with lens adapter; Nikon Z6 with lens adapter
UPDATE: We reached out to Nikon USA to get more info about these deals, and have included their response below.
"The current Mount Adapter FTZ promotion is only valid for US customers who purchase a Nikon Z Series camera through the Nikon Store or participating Authorized Nikon Dealers," Nikon USA said in an email to Shutterbug.
UPDATE #2: According to Nikon USA, the Mount Adapter FTZ promotion will run until April 13, 2019.
Read our review of the Nikon Z7 here and our review of the Nikon Z6 here.
Via DPReview and Nikon Rumors
FEATURED VIDEO