Food Photography: 5 Tips for Shooting with a Superzoom Point-And-Shoot Camera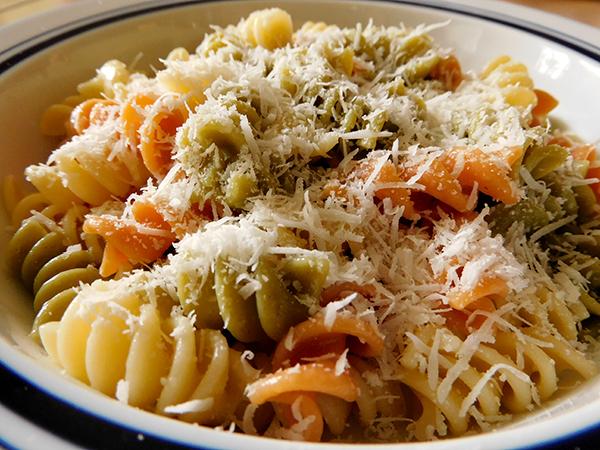 Superzoom cameras come to mind when we think telephoto, and vice versa, no? We're here to say that many superzooms make ideal EDC (Everyday Cameras) as well. Here are our favorite tips for shooting Food with a superzoom camera.
5. Food as art
Arrange the food to be photographed. They say that half of your appetite is created by your eyes. Keep this in mind as you experiment.
4. Grocery stores and bakeries
Don't limit yourself to your home dining table and restaurants. Many grocery stores and bakeries are fun to shoot, too. We've been asked to leave only a few times, so odds are you can shoot with impunity until someone asks you to stop. Just kidding—we've never been ejected but one fancy store did ask us to stop taking pictures.
3. Take a camera to lunch
No, you will not be mistaken for a Times restaurant critic and be comped the meal. But you will be able to memorialize the entrée. Shooting your food when you travel helps create a visual diary of your meals.
2. Get closer to the food you love
Most superzoom cameras allow close focusing. A Nikon Coolpix B600 was used here because it can focus down to one centimeter, which is what Europeans say when they mean less than half an inch.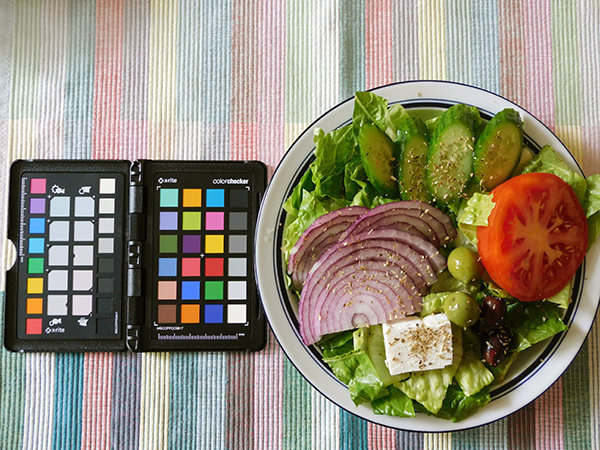 1. Get the colors right
For the best lighting in a restaurant, sit near a window. Better yet, sit outside. If possible, use a color checker, like the X-Rite ColorChecker Passport Photo 2 shown in the salad shot above. Many superzooms are classified as point-and-shoot cameras, so you may not have the option to shoot in Raw format. Make the most of the lighting that's available by setting a Custom White Balance.
All photos in this article were shot with a superzoom camera. All images ©Jon Sienkiewicz
—Shutterbug Staff
FEATURED VIDEO