This Food Photographer's Career Started on a Plane to India
How do you go from disillusioned marketing professional to food photographer with major brands on the client list? For Steven Domjancic, it involved Photography for Dummies, a journey of self-discovery to India, a stint doing video production in Taiwan, and a great domain name. In other words, pretty straightforward.
As founder, creative director, and primary photographer at SWEETnSPICY, Steven Domjancic has made a name for himself in food photography. And he's got an impressive client list to show for it.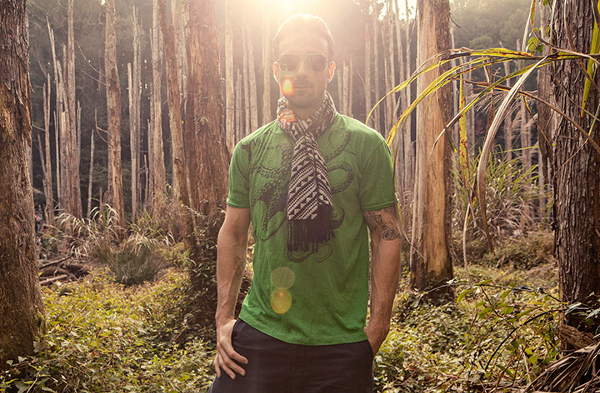 Key to his success is Domjancic's attention to detail, and his exceptionally vibrant, colorful and glossy photography style.
His photos pop, which is exactly what you need to produce pictures that look as delicious as the food they're depicting.
Of course, Domjancic did not go from zero to professional food photographer overnight. Getting to that point was a bit of a journey, quite literally.
Finding photography - in India
"About 14 years ago I lost my passion for the sales and marketing work I was doing," he says. "I decided to travel around India while trying to figure out what I wanted to do in the future.
"A friend said to buy a DSLR camera and take some pictures while I was there."
Domjancic says he didn't even know shutter speed from ISO when he set out. So, he took a copy of Photography for Dummies to read on the plane and spent the next six weeks playing with his camera while backpacking around India.
"When I came home, I showed the pictures to friends. They were impressed, so I started thinking there might be something here for me.
"I had tried many things in my life, but I never even considered creative arts. I didn't think there was a career in it."
It was at this point that Domjancic enrolled in college to study photography.
"Once I started, something clicked and there was light at the end of the tunnel."
Domjancic went on to launch his own studio before moving to Taiwan to work on high-end video productions.
Learning to love food photography
"About six years ago, an international spice manufacturer contacted me to do a substantial photography project of their products and recipes."
"Over the next couple of years, I did nearly 700 recipe photos for them. I went from never shooting food to learning, practicing, and loving it."
Domjancic says the experience he picked up from his video production work has helped improve his food photography game.
"It can be very stressful! Like when you photograph the product catalogue for an ice cream manufacturer… The products melt, so you're up against the clock."
"I didn't do much pre-production when I started out. But I quickly realized this was a recipe for disaster."
"Now before shoots, I make shot lists and pre-production decks showing what I'm doing and what's needed for every single shot."
"I work with talented chefs and stylists, and I spend a lot of time preparing so that I don't have to stress on set."
Benefits of a great domain name
Domjancic says he puts a lot of passion and love into his work, which definitely shows in his portfolio at SWEETnSPICY.photography.
He says he initially wanted a .com domain for his website, but using the full SWEETnSPICY Photography name with a .com at the end just seemed too long. Plus, the domain name was not available.
Instead, Domjancic went for a new .photography domain, which is a top-level domain extension that's become very popular with some of the world's best photographers.
"I liked the sound of SWEETnSPICY.photography, and I knew this domain extension would be SEO-friendly, so I decided to give it a try."
While the SWEETnSPICY website has been online for less than a year, Domjancic says he's already on page one of Google for food photography in his region, near Toronto.
"Not being findable really hurts someone like me. But I'm findable, and that's huge!"
Putting to use his marketing skills from days past, Domjancic says he built most of the website himself, including the layout and content.
"When I show the brand to clients, I always get positive feedback," he says. "They always smile when they see the logo and I get a lot of compliments on the website.
Standing out from the crowd
Photography is a very crowded industry and while Domjancic says it's easy to get frustrated and discouraged as a new photographer, he believes there are plenty of opportunities for those who can wear multiple hats when it comes to running a business.
"Spend 40-50 hours a week on your craft – every week. Not just getting paid, but test shooting, experimenting to create the look you want, and making content for the clients you want to get."
But, says Domjancic, just practicing your craft is not enough to succeed.
"As a photographer, you're running a content production company," he explains.
"You need to focus on everything from marketing, sales and customer service, to making quotes, drawing up contracts, and providing creative direction."
He says photographers that can put all of this together have a great chance of succeeding.
"It's a competitive industry. There are lots of skilled photographers, but not a lot of great marketers."
Every bit counts when trying to stand out in a crowded market. Whether you're just getting started or you're ready to take your photography business to the next level, a .photography domain extension shows the world you're serious about your photography.
Join the ranks of thousands of professional photographers with an SEO-optimized domain.
And, since your desired .photography domain is more likely to be available than the .com equivalent, you won't have to worry about compromising on your personal brand identity.
Your work deserves a .photography domain.
.Photography is part of the Identity Digital portfolio of domain extensions. Click here to learn more.
Image credits: All photos by Steven Domjancic.
Visit Steven's SWEETnSPICY.photography website.
FEATURED VIDEO