GALLERIES
You are here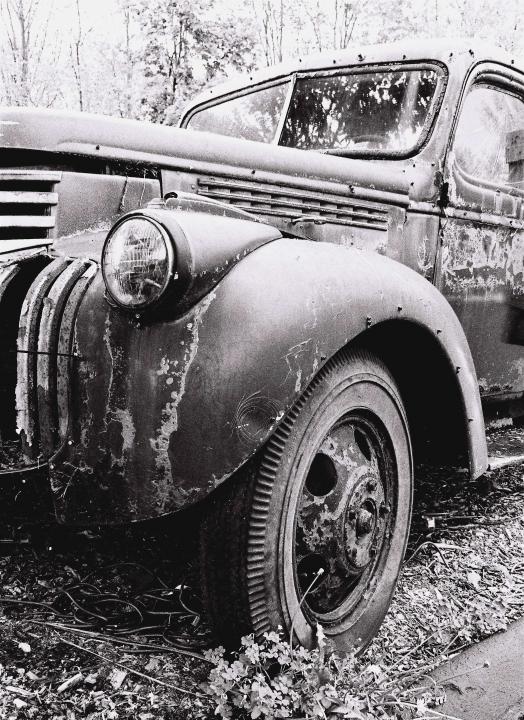 I had been wanting to take a photo of this truck for months, but there was never enough time when I was in the vicinity or the lighting wasn't good. But one day everything came together, I had my camera, a towel to kneel on and the lighting was good.. and this is the result! I knelt down for a low angle shot and because there was a ding in the fender I thought "Fender Bender" was a cool name for this image. This is one of my all time favorite images and black and white enhanced the truck's age and character.
This chevy truck sits outside a florist in my home town, Stamford Ct.
Taken using my Nikon N80, using Ilford Delta 400 Professional film.
Photo taken by Julie DiBiase
Title... "Fender Bender"

Fender Bender
Photographer: Julie DiBiase
Views: 27
Dimensions: 2433x3341
Size: 1722kb