Epson SureColor P600 Pro Photo Printer First Look Review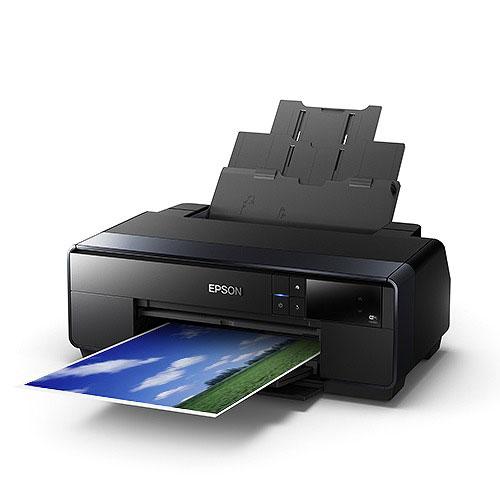 Desktop photo inkjet printer release cycles are glacially slow compared to those of digital cameras so it was something of a surprise to learn Epson was going to launch the 13-inch SureColor P600 Professional Photo Printer this morning. While the printer model name has changed from Stylus Photo to SureColor to bring the line under a global branding umbrella, the P600 (P stands for "photo") takes its place at the top of Epson's 13-inch photo inkjet printer line, which continues to include Stylus Photo models.
This new 8-color printer features a roll feed, CD/DVD printing, USB and Ethernet connectivity as well as several wireless options. The Epson SureColor P600 Photo Printer goes on on sale in early 2015 for $799. We received an early production unit of this new 13-inch printer from Epson and here is our first look review.
Features
The Epson P600 photo printer comes bundled with a full set of 25.9ml UltraChrome HD ink cartridges, power cable, roll paper holders, CD print tray and software, roll paper holder accessory, printed basics guide and a CD with printer drives and Windows and Mac software. Free Epson print layout software will be available for download from the Epson.com website.
One of the Epson SureColor P600 Photo Printer's most notable advancements is its completely reformulated pigment inkset that promises richer blacks and a broader tonal range. The inkset includes: Cyan, Light Cyan, Vivid Magenta, Vivid Light Magenta, Yellow, Light Black, Light Light Black, Photo Black and Matte Black.
Both Photo Black and Matte Black have been improved and Epson users should especially notice a difference when using Photo Black thanks to increased density of pigment per droplet. Matte Black has been tweaked to be more effective on third party papers. Other advancements include a new print engine and new screening technology for more precise placement of ink droplets—which are as small as 2 picoliters.
Set Up
The all-black Epson P600 printer weighs 35 pounds and measures 24.2 x 32 x 16.7 inches (ready for printing) but closes to 24.2 x 14.5 x 9 inches for storage. You'll need a little extra room at the back for attaching the roll feed, though. The printer is, for the most part, solidly built but the front output tray is a touch rickety and setting up the roll paper can be a little challenging.
Although our review unit arrived without a manual or getting started directions, set up was a breeze in part because I've been using Epson printers for many years but also because it's pretty simple. Even the ink cartridges were arranged in proper order out of the box, so all I had to do was shake, unwrap and snap them into their designated slots.
A responsive and easy-to-use 3.5-inch color touch panel LCD is well equipped to handle everything from maintenance, selecting paper type and size (and illustrating which feed to use and how to insert the paper), checking remaining ink levels and more. Fortunately, there are Home and Back buttons on the front of the printer, alongside the Power button, to extricate yourself from any missteps when navigating the panel.
The touch panel is also where you'll set up the printer's wireless connection. Although wireless wasn't yet enabled on our review unit since it was so new, I was able to go through the wireless set-up wizard (it simply didn't find or connect to the network).
Going through the steps was extremely simple. Essentially, all you need to do is tap the screen a few times and enter your network's SSID and password (the touch screen's virtual keyboard was easy to use as well). The printer also supports all the latest remote printing options from smart devices and computer, including AirPrint, Google Cloud Print, Epson Email Print, and WiFi Direct.
Paper Handling and Printing
Epson printers are known for their versatile paper handling and the P600 is no different. The minimum sheet paper size is 3.5 x 5 inches; the maximum is up to 13 x 19" inches. Extreme panorama printing (now available for Mac) using roll paper maxes out at an impressive 13 x 129 inches (10.75 feet). Full-bleed, borderless printing is available as well.
As always, paper type determines which feed to use. The auto sheet feeder can hold up to 120 sheets of plain paper and 30 sheets of designated photo paper. The single sheet front feed (which can be a little tricky to use), accommodates papers as thick as 1.2 millimeters.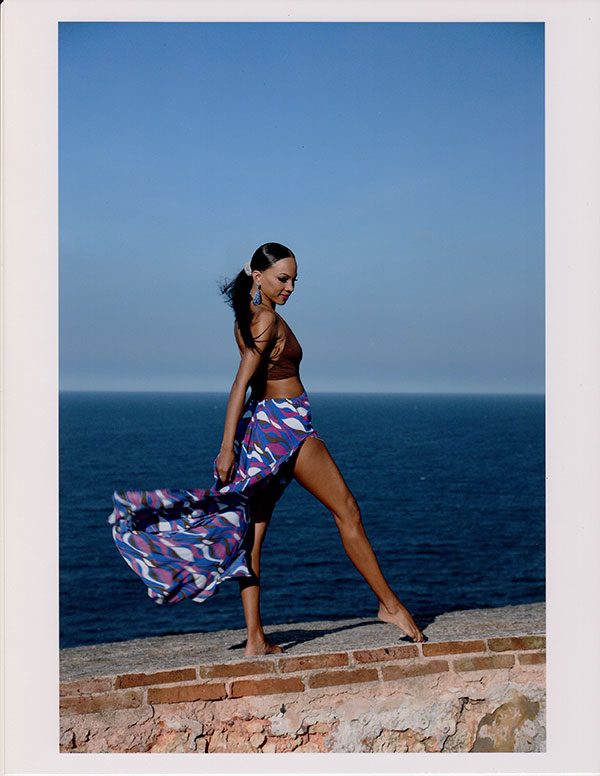 Anyone who has used an Epson photo inkjet printer will feel comfortable with setting up images for print. Epson's Advanced Black and White Photo Mode makes it easy to control monochrome output with options such as neutral, cool, warm and sepia tones. Monochrome settings are adjustable via slider bars, settings can be saved and adjustments can be previewed in Epson's Layout Software.
If you've used Epson printers long enough, you remember having to manually switch Photo Black and Matte Black inks when changing paper type. Fortunately, that's gone the way of the dinosaur as well it should.
The Epson P600 offers automatic Photo Black and Matte Black switching and while there have been complaints about how much ink is used during the process, the new printer offers an ink-saving option that uses only 1ml of ink each way (versus the, perhaps, overcautious 3ml and 1ml roundtrip). Without a manual, I wasn't able to figure out how to enter the ink saving mode, which is not enabled by default.
It took about three minutes and a visual drop in the ink monitor to switch from Matte to Photo Black. But once that was completed, the printer kicked into gear and output an 8 x 10 inch color print, at maximum quality and the highest resolution (5760 x 1440 ppi) in about three minutes. Of course, speed will differ depending on what connection you're using, your computer and the type of image. The printing process is fairly quiet although charging inks and some other processes are a little noisier than I'd like.
Print Quality
I was impressed with the output for both color and black and white. Colors were accurate and gradations were smooth from one color to another, even against a solid bright blue sky. A small highlight on a model's hair was clearly visible and fine details of another model's hat stood up well, particularly on Epson's new Metallic Luster paper but the image looked good on Epson's Velvet Fine Art and Hot Press Bright papers as well. (See scanned-in sample prints with this review.)
When output was on Neutral, a converted (with Nik Silver Efex Pro) and relatively high contrast black-and-white photo printed on Metallic Luster exhibited clean highlights, beautiful blacks and a range of gray tones.
Since we wanted this first look review to be published at the time of the printer's launch, we didn't have time to run a full battery of tests, including outputting on third party papers. But from what we've seen, Epson has produced another excellent printer. If you're at Photo Plus Expo this week, be sure to stop by the Epson booth (#701) to check out the printer and sample prints for yourself.
More details on the new Epson SureColor P600 Photo Printer here.