GALLERIES
You are here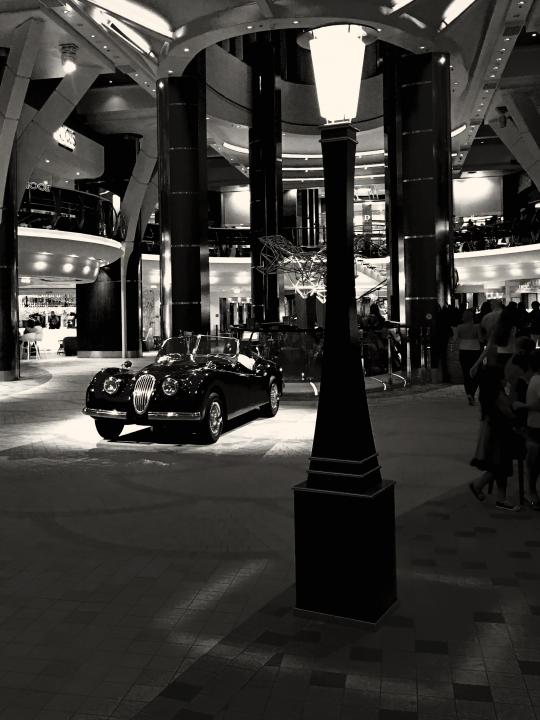 My wife and I went on a vacation cruise that we had been planning for 2+ years. First time we have actually gone on a vacation in the whole of our being married. On the cruise ship, they have a "photo op" point set up with this old Jaguar convertible. It actually predates European VINs on vehicles! On the night I took this photo, due to all of the people walking through the scene and children climbing all over it, I spent more than 2 hours to finally get this photo.
Equipment: iPhone 6S Plus
Software enhancements: contrast, saturation, sharpness.
Software: the included editing feature of the iPhone, Camera+ photo editing app.
Cruzin' Jag
Photographer: Kevin Spargur
Views: 72
Dimensions: 2252x3005
Size: 1419kb