Covering The Photo Beat: Lenses, Triggers, Cases & Clouds
Rokinon 16mm T2.2 Cine Lens
Rokinon recently introduced their 16mm T2.2 Cine lens, a wide-angle lens for D-SLR and mirrorless cameras in both APS-C and Micro Four Thirds formats. With its fast maximum aperture, the lens allows for an impressive range of depth of field and with its smooth operating manual focus, it offers high sharpness and clarity. It features de-clicked apertures and follow focus compatibility that is ideal for video. It uses 13 optical elements in 11 groups with two aspherical lenses. Rokinon provides a wide range of mounts for Canon, Canon M, Fujifilm X, Nikon, Pentax, Samsung NX, Sony, Sony E, and Micro Four Thirds cameras.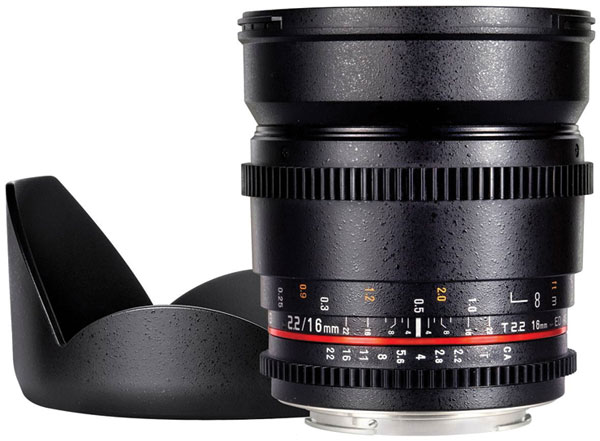 Contact: www.rokinon.com.
RadioPopper Nano
The Nano is an inexpensive and reliable basic radio trigger that is small enough to fit in your pocket. Crafted from high-strength plastic, the Nano system is comprised of a Nano Transmitter and a Nano Receiver. Its powerful radio allows you to shoot in all types of locations and can trigger a flash through obstructions and in areas with a high amount of radio interference, with a maximum range of over 1750 feet. The Nano has two touch-sensitive buttons, a power/test button and a channel select button. It has four channels and four LEDs that indicate the current channel as well as battery level. The Nano Transmitter locks onto your camera's hot shoe; the Nano Receiver can attach to the flash with the integrated hot shoe or any other flash/strobe via the 3.5mm sync port. It is ready to use fresh out of the box because it comes with a sync cord, battery, and quick start guide.
Contact: www.radiopopper.com.
The Lightning Bug
Designed for capturing images of lightning strikes,the Lightning Bug shuttertrigger is ideal for all conditions, day or night. Rugged and water-resistant,this device is the perfect fit for outdoor photographers. It allows for fully automated operation or complete manual control with an adjustable frame rate of up to 10 shots per second and the Delay mode is great for capturing images of fireworks. Compatible with over 125 D-SLRs, the Lightning Bug has a three-year warranty and a lifetime no-fault replacement policy. The retail value is $179, with extra cables available for just $16.50.
Contact: www.mkcontrols.com.
Monopods From 3 Legged Thing
3 Legged Thing has announced their new line of lightweight and durable monopods. They are currently offering three models named Pete, Sid, and Bob. Created with sports and wildlife photographers in mind, Pete is a large yet lightweight three-section monopod crafted from rigid 10-core Stealth carbon fiber and hardened anodized magnesium alloy. It's said to be ideal for those who use big lenses. Sid is similar to Pete but lighter and designed for photographers on a budget. Bob, the smallest and also the tallest brother, is a five-section carbon-fiber travel monopod. 3 Legged Thing also includes a versatile padded carry bag that easily accommodates the monopod and a head with pockets for memory cards and a comfortable carry handle.
Contact: www.3leggedthing.com.
Tamrac Velocity 8z Sling Pack
The Velocity 8z sling pack can easily accommodate most prosumer-sized D-SLR cameras with an 8" zoom lens attached, as well as two extra lenses and a flash. A foam-padded sleeve in the main compartment can also hold your tablet. The Velocity 8z can be carried like a backpack or swung around to the front for quick access to your gear. The pack features a comfortable well-padded sling strap, a Tuck-A-Way waist belt, and front pockets for assorted accessories.
Contact: www.tamrac.com.
SKB iSeries 13096BKMG Case
SKB Corporation's latest addition to their line of watertight injection molded cases is the iSeries 13096BKMG. This is the ideal case for protecting your Blackmagic Cinema Camera or Production Camera 4K with accessories. Made in the U.S.A., SKB's durable iSeries cases are injection molded from high-strength polypropylene copolymer resin and feature a gasketed, waterproof/airtight design with molded-in hinges, a patented latch system, a comfortable snap-down rubber over-molded cushion grip handle, and an automatic ambient pressure equalization valve. Featuring a lifetime warranty, the case has a retail value of $119.59.
Contact: www.skbcases.com/proav.
MacMate Free 10GB Cloud
MacMate is a cloud service that offers 10GB of storage space for free. Simple and easy to use, the site features the familiar drag-and-drop uploading/downloading of files without the need to download any software. It is Mac, Windows, and Linux compatible. For users needing more storage space there are paid-for cloud packages as well.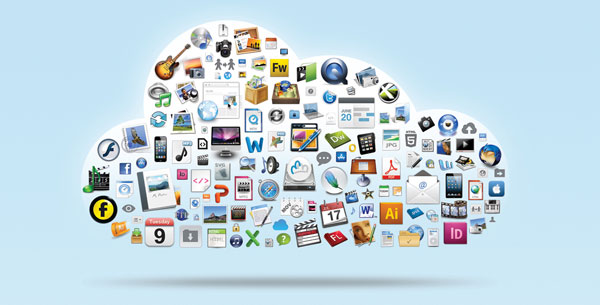 Contact: www.macmate.me.
Submit!
To submit information for Roundup, please contact our New Products Editor by e-mail at: Cynthia.Boylan@sorc.com or regular mail at: Shutterbug Magazine, 1415 Chaffee Dr., Ste. #10, Titusville, FL 32780.
FEATURED VIDEO