GALLERIES
You are here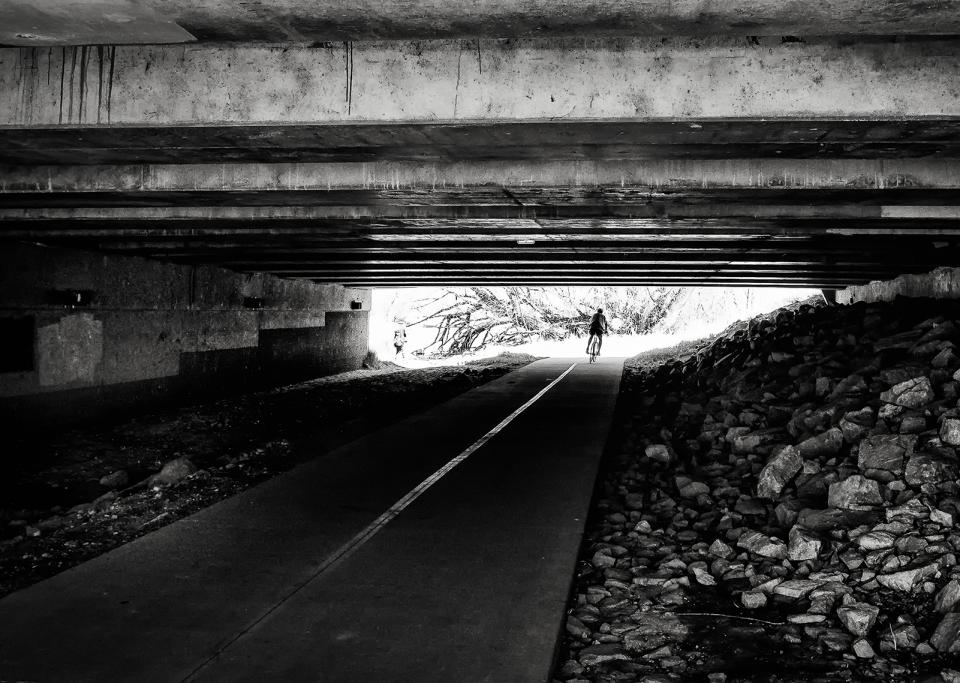 I'm an intermediate amateur photographer with a new Fuji X-T10. I'd been eyeing mirrorless cameras since I first encountered one in person at a Rocky Mountain National Park workshop in 2015, and last winter I made the move, selling all my Canon gear. I'm very happy with the Fuji and now have my eye on their 100-400mm lens for shooting wildlife, my favorite subject.
But - I like shooting just about anything. On this day I was roaming around in a Fort Collins, CO park. I got to this underpass and saw several cyclists go through. I liked the way the light was working here, and decided to shoot in black and white to pick up the harsh gritty details of the rocks and concrete, and the overexposed area helps to put focus on the cyclist. The photo makes me feel like I'm standing right there with the cool breeze coming off the river just outside the overpass.
Shot with a Fuji X-T10, XC16-50mm lens, 1/60 sec at f/13, ISO 1600.

Coming Into the Light
Photographer: Debbie Campbell
Views: 9
Dimensions: 1601x1139
Size: 1223kb