The Colorful Winners of the 2021 "Time of the Season" Fall Photo Contest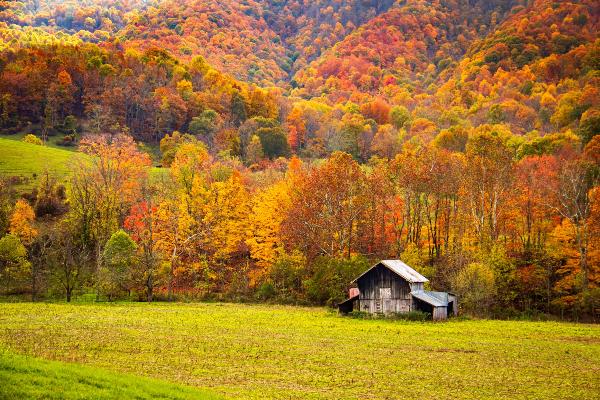 Fall might be the most beautiful time of year for photography. The weather isn't always great but brave the elements for some landscape photography and you could be rewarded with spectacular light and colors. If you prefer to stay inside this time of year, you can still capture some beautiful fall scenery by getting creative.
We received some wonderful entries for this final round of the 2021 Time of the Season photography contest. It was difficult picking just a few, but we think you'll agree the Grand Prize Winner and finalists have done a spectacular job at capturing the essence of fall.
Grand Prize Winner
The fourth and final Grand Prize Winner of the 2021 Time of the Season photography contest is Mary Hogan of Bluefield, West Virginia, USA. Her photograph of an old barn in the foothills of the Appalachians captures the colors of fall brilliantly.
Hogan takes home the final Time of the Season grand prize pack of the year, which includes:
- US$500 in cash
- Sony Alpha a6400 mirrorless camera
- StellaPro™ CLx10 Imaging Kit
- SLIK Carbon Fiber CF-834 Tripod with the PBH-45LP Ball Head
- Standard 53 camera strap with Quick Release from Lucky Camera Straps
- Skylum Luminar AI Guru Bundle photo editing software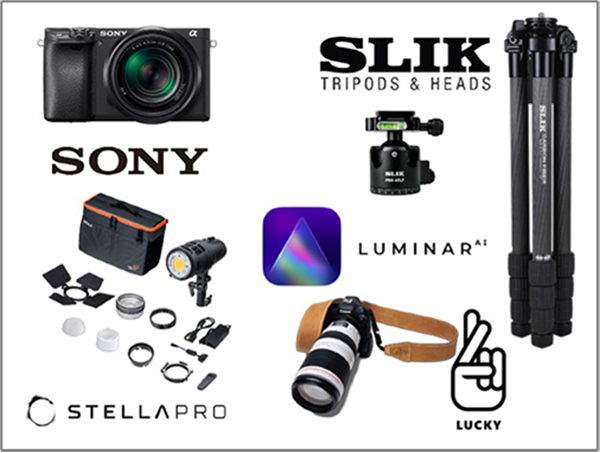 Hogan shot her winning image in early November while visiting Tazewell County in Southwest Virginia.
"I took many photos this morning, but when I spied this old barn I fell in love," she says. "I probably shot the barn from about a dozen angles, but this was my favorite."
Having practiced photography on and off for over 40 years, Hogan says she started out shooting black and white before moving to color film.
"When the digital photography revolution came, I happily made the switch. I find the low cost, ease and flexibility of digital photography and editing to be very freeing."
Finalists
Just like Grand Prize Winner Mary Hogan, our five finalists captured the very essence of fall with their photos. Each finalist receive a US$50 Amazon gift card, and their photos will feature in the "Time of the Season" photo book, along with all the 2021 grand prize winners and finalists.
Alan Bogart from Longmont, Colorado, USA, captured this spectacular scene outside Ridgway, Colorado, after a snowstorm in the San Juan Mountains.
"This area is absolutely a must-see location in late September or early October," Bogart says.
"If your visit can be timed with a recent storm that does not have high winds, it's possible to capture stunning images by driving the side roads."
On teasing out the brilliant light and colors in this photo, Bogart explains he processed the image in Adobe Camera Raw to bring out as much detail as possible.
"I then used the radial gradient mask option to modify the exposures, saturation and contrast to specific areas of the image."
Bad weather hampered Marcus Crisp's planned photo outing during peak fall foliage season in the mid-Atlantic area.
"Unfortunately, the weather service issued a flood warning due to unrelenting rain," Crisp says.
Not one to let the weather ruin his day, Crisp instead tried some still life photography in his basement at home in Reston, Virginia, USA.
"Halloween was a couple of weeks away and the local markets had a variety of gourds on the shelf," he says.
Capturing this scene, Crisp explains he used a black drop cloth as a backdrop, while a coffee table provided reflections and a reflector took care of lessening the darks on the shadow side.
Stuck in pandemic lockdown, John Abbot from Croydon, Victoria, Australia, dug out his macro lens and got to work in his small studio at home in his garage.
"This image is one of six in a series showing the various stages of color changes from green to dark brown," Abbott says.
"I used a fixed black backdrop, large light box, various stands, LED lighting, and a computer tethered to the 6D."
Abbott used Helicon Remote to capture eight stacked images and produce this beautiful shot.
Abigail Lee Jackson from Portsmouth, Ohio, USA, snapped this wonderful fall portrait while visiting home to take her nieces and nephews trick or treating for Halloween.
"Before we went, we had our own little photo shoot at my house," she says. "My dad is a landscaper, so we always have these bright, red bushes of leaves this time of year."
"I loved how much fun the kids were having playing in the leaves and modeling for my pictures."
Rounding out the field of finalists, Pawel Zygmunt captured this beautifully composed photo of The Dark Hedges, which is an avenue of beech trees on Bregagh Road in County Antrim, Northern Ireland. Some of you may recognize this location as the Kingsroad in TV series Game of Thrones.
Zygmunt says he had to head out by 4:15am to get ready in time.
"With sunrise happening at 8am, my biggest concern was the place might be packed with tourists," Zygmunt says.
"I was extremely lucky that only three people were there, and they weren't photographers, so I wasn't disturbed much."
Zygmunt explains he went for a vertical shot to capture as much of the beautiful tree branches and colorful leaves as possible.
Another year gone by
This was the fourth and final round of the 2021 Time of the Season photography contest. Congratulations once again to the winners of the Winter, Spring, Summer and fall rounds.
A big thank you also to everyone who entered the competition and our wonderful sponsors. Here's to another great year of photography in 2022.
FEATURED VIDEO