GALLERIES
You are here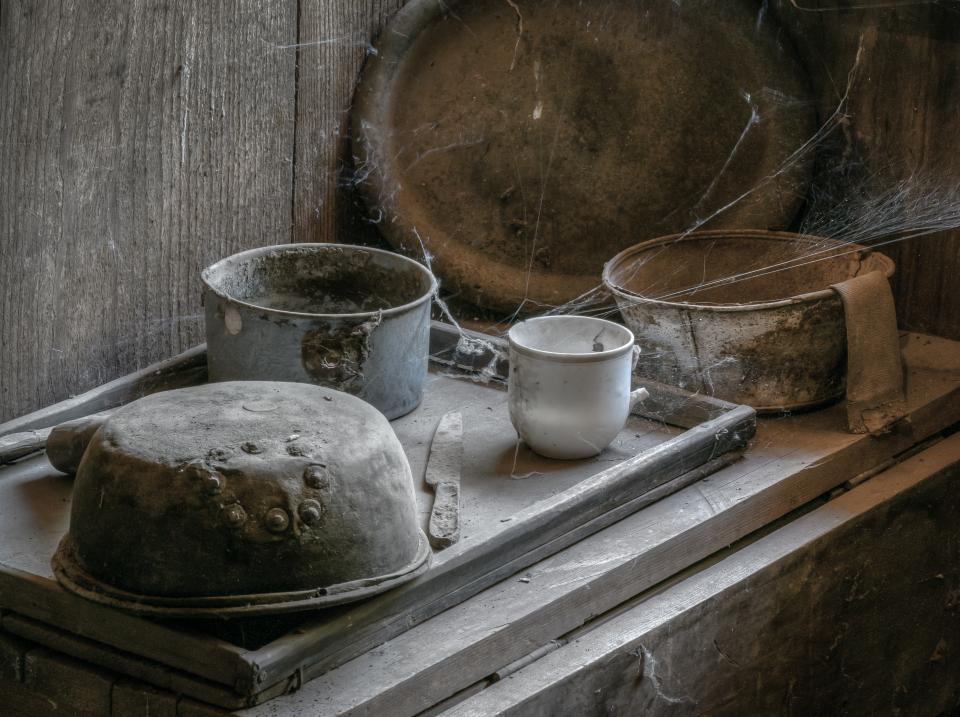 Not so much abandoned as preserved, the Chew Kee Store is located in Fiddletown, California. It was a Chinese herb store in it's day, serving the local miners during the gold rush. It fell into disrepair but was eventually preserved as a museum.
The building is quite small and only contains a few rooms but there is a wealth of material to photograph. I spent several hours one morning and relied mostly on the light coming through the windows.
This particular photograph was taken using a 60mm Olympus macro lens with an Olympus OMD-EM1. Two exposures were taken and later combined in Photomatix.

Chew Kee Store - Cobwebs and Kitchen Items
Photographer: Richard Vanderlippe
Views: 117
Dimensions: 4022x3002
Size: 10307kb