GALLERIES
You are here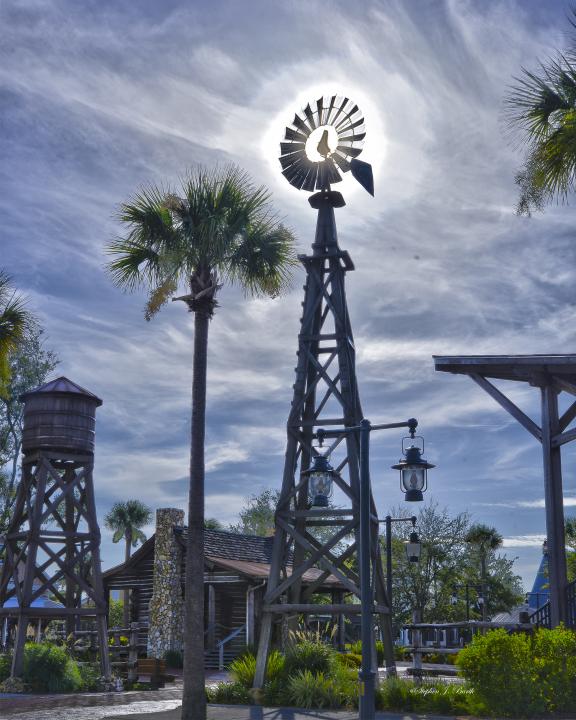 Stephen J. Barth
2358 Montbrook Place
The Villages, Fl 32162
profengineer@centurylink.net
Title: Brownwood
Camera: Nikon D800
Lens: Tamron 24-70mm, f/2.8
Exposure: f/16, 1/125, EV +1, ISO 200
Software: Photoshop CS6
Enhancement: Changed gamma from 1 to .5, resized by cropping and adjust color saturation
Photo shoot into a morning sun as backlight. Windmill use to used to block direct sun into camera. In post processing the gamma was changed from 1 to .5. Saturation was adjust to increase color in shade areas as well as the sky.
Photo taken in The Villages, FL of town square.

Brownwood
Views: 169
Dimensions: 2400x3000
Size: 3267kb