Avoid This BIG Mistake When Shooting Winter Sunrise Photos (VIDEO)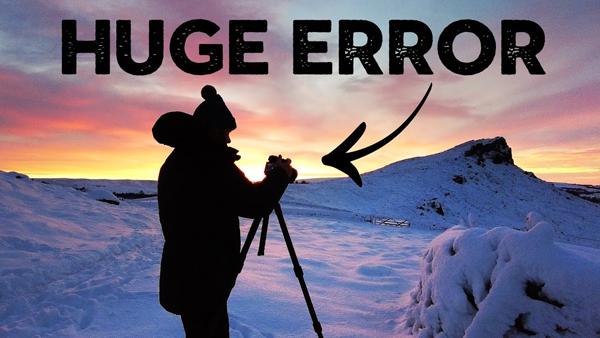 Let's say you arrive at a gorgeous location before dawn with all the gear you need for capturing epic winter sunrise photos. You've got it nailed, right? Well not so fast.
As you'll see in the tutorial below, one easily avoidable error can spoil all your careful preparation. This "huge" mistake befell one of our favorite landscape photographers during an excursion in the stunning English winter wonderland.
In this episode from British photographer Nigel Danson you'll see what happed a few days ago as he prepared to shoot a sunrise with fresh snow blanketing the ground, "under the most amazing conditions I've ever seen."
Learning from the mistakes of a top pro is a rare opportunity, and you'll see how to easily rectify the problem. So under such spectacular conditions, what's the problem? It's simple: by the time Danson picked his spot and mounted a camera on the tripod, he was sadly a few minutes late for the best light.
Danson still managed to make a few very pretty images, but the solution is obvious, so this 20-minute behind-the-scenes tutorial isn't about how to arrive earlier at a great destination. You can handle that yourself. Rather, Danson provides several great tips and tricks for capturing spectacular winter sunrise photos.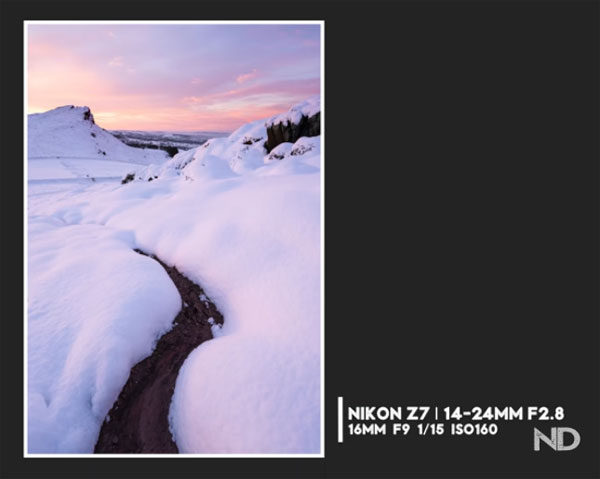 Known for framing images precisely, Danson provides great advice on compelling composition—both for expansive landscape views and tighter detail shots of interesting elements. There are also a bunch of solid tips on camera settings, gear choices, exposure techniques, and more. And don't forget about setting your alarm clock properly too.
There is more landscape photography advice on Danson's YouTube channel and in another tutorial we posted recently, explaining how to give outdoor photos beautiful Golden Hour light any time of day.
FEATURED VIDEO