5 Easy Tricks for REALISTIC Photo Composites (VIDEO)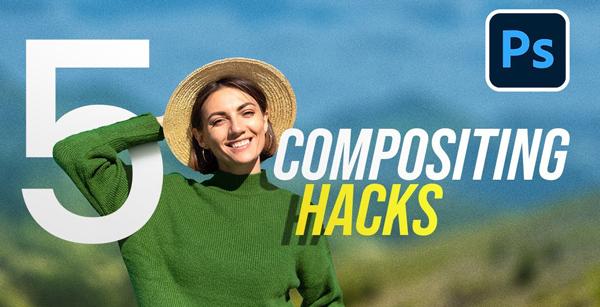 Photo composites are a lot of fun to make, and they enable you to create eye-catching images by combining two or more shots. The problem is that there are a few hurdles to understand if you want to achieve natural looking results.
The tutorial below from an internationally acclaimed image-editing guru is one of the easiest and most effective we've seen. Unlike other more complicated or time-consuming methods, this one takes less than four minutes to explain.
Let's say you're attempting a simple composite by combining just two photos—perhaps to add a more dramatic sky to an otherwise great landscape shot. Or maybe you want a more interesting background for a flattering portrait of a pretty model. But when you're done, the image doesn't look right.
There are a number of reasons for unrealistic composites than are frequently overlooked. Sometimes the problem occurs because of mismatched lighting or colors, while in other cases it's competing perspectives, or shadows that screw things up.
In the tutorial below from Unmesh Dinda, whose YouTube channel has over four million subscribers, you'll learn "five guaranteed tricks to match subjects and backgrounds" for creating the best composites you've ever made.
Dinda's "foolproof" methods are super easy to accomplish, and he begins with a few tips for getting perspective right. He then demonstrates how to perfectly match shadows and lighting in the two images you choose.
This Photoshop lesson wraps up with a few tricks for perfecting color, dealing with depth-of-field, and adding some "atmospheric" effects for a very believable composite. So forget about the methods that failed you in the past, and give this one a try. After all, it's "guaranteed!"
You can find a variety of videos to solve whatever editing problems you confront in the future, simply by taking a look at Dinda's instructional YouTube channel.
And for another fast tutorial that quickly pays bid dividends; check out the lesson we posted recently, with a two-minute trick for fixing blown highlights in Photoshop and Lightroom.
FEATURED VIDEO