3 Easy Posing Tricks to Enhance Your Portrait Photographs (VIDEO)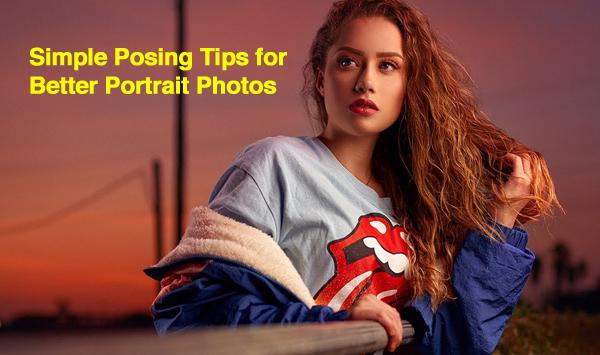 If you've ever tried your hand at portraiture, you probably know that there's more to the craft than technical mastery and good gear. In fact, one of the variables that can make the difference between a good portrait and a great one is the skill to pleasingly pose a model.
Or as photo instructor Eli Infante says with a sigh, "Posing is the one thing most of us struggle with as portrait photographers." Infante is a passionate pro and a popular source of photography and Photoshop tutorials, and in the six-minute video below he reveals three simple tricks that will get you started posing models like an expert.
Infante begins by demonstrating how a jacket adds an extra layer to a model's wardrobe that you can employ in a variety of poses. He also illustrates why using a prop or two not only provides compositional versatility, but serves as a "psychological trick" to relax a model and give her something to do with her hands. The prop can be as simple as a beverage, popsicle stick, or even a Rubik's Cube.
So check out this video for the rest of Infante's tricks, and be sure to visit his YouTube channel for more helpful tutorials. You may also want to watch another video we posted with six more posing tips to make anyone look good in a photo.
FEATURED VIDEO