Tenba Unveils Clever, Collapsible Packlite Travel Photo Bags
Tenba recently introduced their new Packlite Travel Bags: a packable, self-stowing camera bag. Packlite bags can be easily stored inside larger bags, backpacks and rolling cases, or used separately when you need a smaller bag. Photographers and filmmakers now have a versatile pack that can adjust to any situation.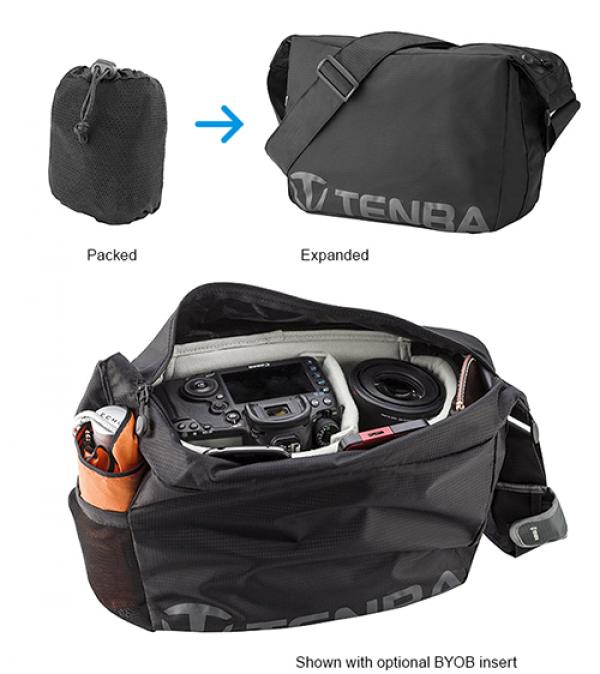 Packlite bags provide a solution to carrying large camera systems by providing a compact bag that can easily be pulled out separately. With four sizes to choose from and prices starting at $19.95, Packlite bags can carry a wide range of items and don't break your bank account.
From the smallest mirrorless camera systems in the Packlite 7, to a pro body with a 70-200mm f/2.8 in the Packlite 13, these bags provide an easy solution for any need. Each bag fits a corresponding Tenba BYOB padded camera insert to provide protection and/or dividing pockets.
Packlite bags are built with durable, water-repellent silicone-coated ripstop nylon and feature a quick access YKK zipper, reinforced stitching and a mesh side pocket for a water bottle. If not in use, the bag can be packed up entirely into the side pocket to be stowed away or clipped to the outside of a larger bag.
More info on Tenba's Packlite bags here.
Watch a demo video of how they work below.
FEATURED VIDEO