Serious Compacts; "Second Cameras" Even Pros Can Love
It's a genuine dilemma. We all want to be ready when we encounter that once-in-a-lifetime shot—a crimson sunset silhouetting hay bales in southern Indiana; the unexpected appearance of migrating Monarch butterflies that turn an Illinois sky dark as night; Elvis picking up a traveling 12 at a convenience store outside Memphis—but let's face it: being tethered to a D-SLR at all times can be downright painful. I have MRIs to prove it. And even if you don't have a back or neck problem, there's the issue of security, convenience, and social conformity ("I'm sorry, but this seat is taken—by my big professional camera").
We all need a second camera, one that travels with us when the heavy artillery stays at home. There are many premium models to choose from, and most yield results on par with their larger brethren—under certain circumstances. The key to selecting the right one is matching the camera's capabilities to your personal requirements.

Second cameras are a lot like second cars—if you're a family man, it's likely a van, or at least something with four doors. If you play in the woods on a regular basis, it's probably a four-wheeler of some sort. If you're a birder you don't care much about a 24mm lens. But if you're a street shooter you'll be looking for—what, exactly? Let's explore.
Some Specs Up Front
We're all looking for a "lightweight heavyweight," a compact, fast shooter that gives us outstanding results and is easy to carry. Beneath that basic emotional requirement there's a set of general technical specifications that help define exactly what you need. Some (maybe only one) spec is important to you, but you should consider all of them carefully. You alone know what matters most in your world.

PASM is a must-have. If the camera doesn't offer Program, Aperture Priority, Shutter Priority, and full Manual Exposure Control modes, you'll be frustrated within days. You can live with or without the snazzy Scene modes that actuate presets for fireworks, earthquakes, the beach, and the like—I suspect you already know how to set your camera for those events and many others. But without PASM you'll be hurting.

Raw capture is important for nearly all serious photographers, partly because processing Raw images is the backbone of their workflow, and partly because they do not trust the ASIC (Application Specific Integrated Circuit, also known as the digital signal processing engine) in any compact camera. I must admit, when I learn that a compact camera offers Raw capture, my first reaction is "so, this is a serious camera."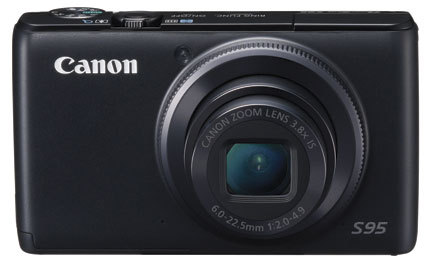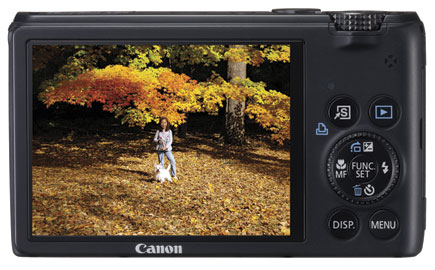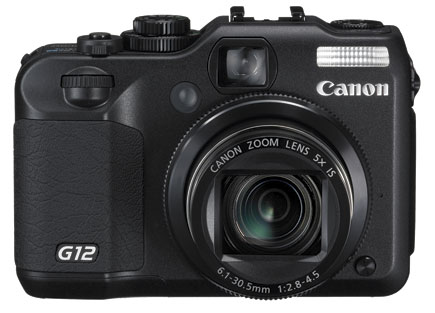 The reason we opt for the svelte version of our favorite fantasy camera is to lighten the load. That's obvious, so the next condition is weight and bulk. If you want to pack it in a pocket, the camera should be small with smooth contours—the Canon PowerShot S95 immediately comes to mind. So does the Panasonic Lumix DMC-LX5. If the camera is destined to ride in the breast pocket of an M65 field jacket, you have more choices.

For some folks, the ability to change lenses is a critical factor. I must admit that I'm in that camp, but not for reasons you might suspect. I don't need a lot of lenses, but I do deeply appreciate the ultra-compact lenses you can attach to a Panasonic Lumix DMC-GF1 or Olympus E-P2. Both companies offer "pancake" lenses, which are sharp and quite small. Panasonic's 20mm f/1.7 on a GF1 is a hard-to-beat combination. And I can switch to a 45-200mm (90-400mm equivalent) when I hear the siren song of the Audubon Society.

These days, nearly all cameras have some sort of image stabilization. Some systems work better than others, and you can check Shutterbug reviews for a perspective on that. Just make sure that what you're buying has a stabilization system that meets your needs.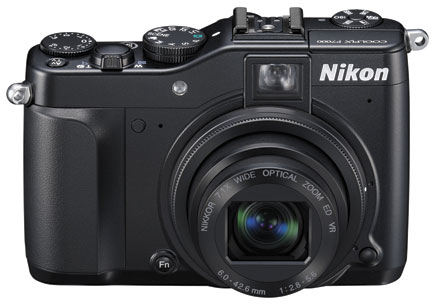 Many people want HD video but few understand it. If you're after the best quality, buy a camcorder. If you casually collect video clips, 720p is good enough, although 1080p is better.

Zoom range is crucial from two standpoints: overall coverage, and maximum wide angle. Some compacts zoom from 25-600mm, but most are in the 28-135mm range. The versatility is great, there's no discounting that. You can probably get by with a 28mm-to-something zoom, but why compromise? One word of caution, though: if you routinely use your second camera to shoot family snaps across the table in restaurants, a 24mm lens will make Baby Amy look like she has Jimmy Durante's nose. Unlike the passing mirror on your car, wide-angle lenses make closer objects appear larger.
FEATURED VIDEO