RETRAIN Your Photography Brain with 3 PRO Tips (VIDEO)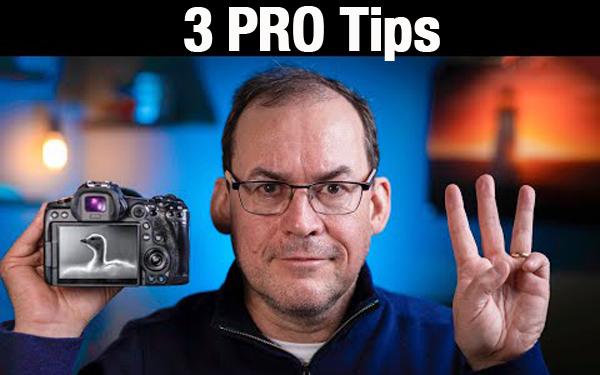 If you're a Shutterbug regular you've undoubtedly heard us stress the importance of "trying something different" when you find yourself in a creative rut. Doing so will expand your vision, improve your skills, and increase your enjoyment of photography.
One of our favorite outdoor photographers expounds on this topic in the tutorial below by illustrating three pro skills he says will "take your photography to the next level." This episode from Canadian pro Simon d'Entremont isn't about camera settings and other technical matters, but rather involves "disrupting what you're doing and putting you in a whole new headspace."
As Simon says, "If you keep doing what you've been doing, you're going to keep getting what you've been getting." His goal in the video below is to introduce three pro tips that will "help retrain your photography brain." In other words, no more "same old same old."
Tip number one for moving beyond your comfort zone is to use a lens with a different focal length than your favorite. We do that often, sometimes restricting ourselves to a single lens that we rarely use, and it's surprising how quickly that changes one's view of the surroundings. Or as Simon puts it, using a hockey reference, "Put yourself in the penalty box and intentionally play with an impediment."
Simon's second tip for reconditioning your brain is to spend a day or two shooting in black and white, where "less is more." By doing this you can't rely on colors to make the shot, so you'll have to concentrate on shapes, textures, and differences in tones between light and dark. You'll also be forced to find a clear subject within the frame. Mastering these challenges will provide a big advantage when going back to color.
Tip number three is to experiment with unique angles. Here Simon insists, "If you shoot from the same angles as everyone else, you're going to get the same photos as everyone else." And that's no way to create a style of your own.
Simon goes into detail on all three techniques, and illustrates each one with his beautiful imagery. You'll find that as you practice these tips, the uncomfortable will become comfortable and you'll become a much better photographer in short order.
You can find more powerful tips on d'Entremont's YouTube channel, so do yourself a favor and check it out. We also suggest you watch the earlier tutorial we posted from another accomplished pro, with simple methods for shooting powerful photos after dark.
FEATURED VIDEO