Perfection for Black & White Photographers: Review of the Leica M11 Monochrom
Leica just announced the Leica M11 Monochrom, the B&W-only version of their M11 flagship digital rangefinder camera, and Shutterbug had the opportunity to test run a production sample early on in the release cycle. Our conclusions are not as simple as black and white.
Shutterbug also evaluated a preproduction sample prior to the announcement. You can review that coverage here.
Since we reviewed the Leica M11 (non-monochrome version) in depth last year in a story that features photos of a $1.2 million McLaren, we do not expound detail-by-detail on the same M11 features here. Please check the M11 review for more information and specifics. Instead we offer more example images and our personal multidimensional appraisal.
New Feature Summary
In summary, the Leica M11 Monochrom builds on the features of the Leica M11, plus extends the internal memory to a whopping 256GB (up from 64GB) and increases the ISO range to ISO 125 through ISO 200000. The ISO 200000 setting is not just a number: performance at that breakthrough level is astounding. The Leica M11's base ISO of 64 is gone, however.
The Leica M11 was the first Leica to feature a BSI (Backside Illuminated Sensor) CMOS sensor, and the M11 Monochrom is likewise equipped. It's a special triple resolution (18/36/60) monochrome-only sensor that is covered by a dual-layer, ultra-thin UV/IR filter. There is no low-pass filter in the light path to hamper sharpness.
Leica M11 cameras do not capture video, but they do embrace modern tablet technology. Using Bluetooth or the USB-C port, pictures can be transferred to the Leica FOTOS app for additional processing. The Leica M11 Monochrom is a certified Apple "Made for iPhone and iPad" accessory and offers unique options with the included Leica FOTOS cable.
As you can see from the matrix above, The M11 Monochrom creates large files, which of course one expects from a 60-megapixel camera. There are three choices for Raw (DNG) capture and three for JPEG. Users can shoot DNG and JPEG simultaneously and, if they choose, save one format to the internal memory and the other to the SD card.
The Leica M11 Monochrom is available today for $9,195, body only, from the Leica Online Store or your local authorized Leica dealer.
Key Feature Details
• All Leica M11 features and functions
• Internal memory 256GB (Leica M11 has 64GB)
• Covert design—no red dot logo plus dark, surreptitious accoutrements
• High quality aluminum top cover and scratch resistant black paint finish
• Unscratchable Sapphire Glass LCD monitor cover (Leica M11 uses Gorilla Glass)
• Full-frame monochrome BSI CMOS sensor
• Triple resolution technology: 60/36/18 megapixel
• DNG, JPEG and DNG + JPEG
• Dual-layer, ultra-thin UV/IR filter; no low-pass filter
• Base ISO 125, maximum ISO 200,000 (Leica M11 is ISO 64-50,000)
• Mechanical shutter: 60 min to 1⁄4000 sec
• Electronic shutter function: 60 sec to 1⁄16000 sec
• Flash Synch: up to 1⁄180 sec
• Continuous shooting: Low (3 fps), High (4.5 fps)
• 2.95-inch Active Matrix TFT, Sapphire Glass covered, with 2.3 million dots
• Touch Control (can be disabled)
• Noise Reduction via additional "Black Picture" (can be disabled)
• Fast connection to the Leica FOTOS App to accelerate the mobile workflow
• Optional Leica Visoflex 2 Eyelevel Electronic Viewfinder
• Certified Apple "Made for iPhone and iPad" accessory
• About 700 shots (CIPA Standard) in RF Mode from fully charged battery
• Made in Germany with a focus on the essentials: Das Wesentliche
The Amazing Appeal of Monochrome Photography
Back in the days of film photography it was often said that photographers start out shooting black-and-white and slowly progress into the world of color photography. Then, once experienced and proficient, they ultimately mature into real imagemakers and resume shooting in black-and-white.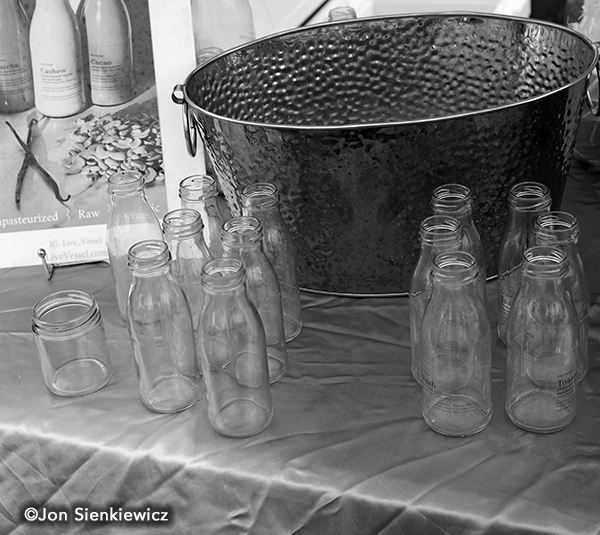 Lifelike, authentically-rendered color adds a dimension to photography that no one can deny. But simultaneously it masks many of the more salient and beautiful qualities of an image because it conceals some aspects of the tonal range, gradation, gray-level contour, acutance and even resolution. We can argue about this but you'll never change my mind.
The Intrigue of Leica Products
Since the first Leica camera appeared nearly 90 years ago, the Leica name has been synonymous with high-quality optical equipment, particularly deluxe 35mm cameras and superior lenses. Originally designed to shoot leftover ends of 35mm movie film stock, Oskar Barnack's first Leica ushered in a new epoch in the universe of image making.
Old Leica cameras retain their value, even in moderate or poor condition. In fact, inoperable Leica's have an intrinsic value and are often hoarded just like inoperable fountain pens and cigarette lighters. (It's interesting, to me at least, that all three categories—cameras, pens and lighters—have been replaced by modern supermarket-rack-quality plastic disposables, yet many people collect the original versions even if they don't work.)
Over the years, Leica cameras have continuously earned their reputation for high quality and superb performance—and astounding images—and continue to do so today, every day. To use one is to understand.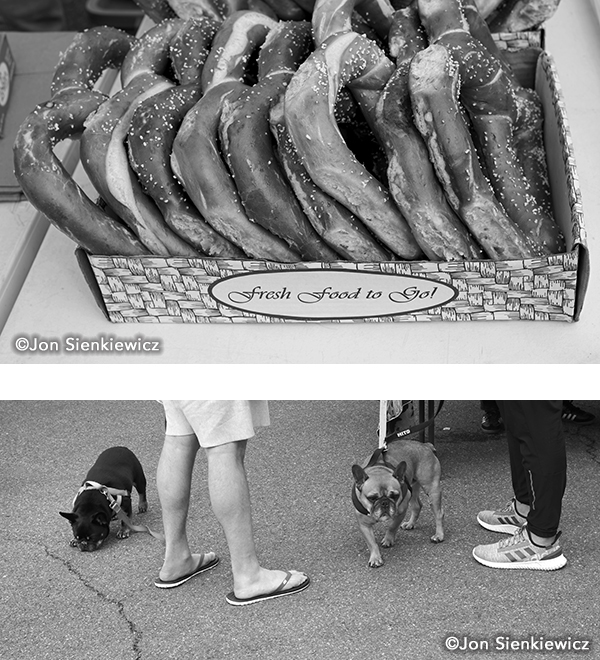 Our Experience with the Leica M11 Monochrom
Using the Leica M11 Monochrom, even for just a relatively short period of time, was an unsettling experience—in good ways only. The extreme resolution of the 60-megapixel sensor coupled with the unrivaled performance of the 35mm Summilux made it possible—and worthwhile—to capture small objects far away and then creatively crop to recompose to normal size renderings. Normally, like many zealous photographers, I always try to compose in the camera, not on the monitor, and perform zero cropping. But the Leica M11 Monochrom avails itself to fresh approaches.
Likewise, the black-and-white-only restriction jolted me back to my roots with 35mm film and I was obliged to take a new look at familiar subjects. It required me to use more of my brain, I think, and if this sounds odd to you, know that it felt peculiar, too. Nowadays I'm rarely compelled to use much of my brain when using a digital camera—they make it so damned easy to get acceptable results and in the process, in a self-serving manner, lower our threshold of "acceptable."
I believe the current digital camera capture process of 1 compose, 2 shoot, 3 review, 4 reshoot has softened me. While it's abundantly easy to review images on the Leica M11 Monochrom's large, sharp LCD, it nonetheless was more exciting to meticulously blueprint what the results would look like—without color—and then commit the scene to a 60-megapixel monochrome sensor.
All in all, using the Leica M11 Monochrom was an amazing experience.
Conclusion
Let's face it; because the combined price of the Leica M11 (either model) and the 35mm Summilux lens used in this review falls just a frog's whisker below $15,000, not many of us will ever own one. But some will, and not just collectors. The Leica M11 Monochrom is a serious working tool that captures astonishing black-and-white images and it worth every penny of its price.
Maybe you can borrow or rent a Leica M11 Monochrom sometime. If you do, you just might sell all of your other camera stuff and buy one.
—Jon Sienkiewicz