Our 5 Favorite Photo Gadgets & Gizmos: Let's Go Retro
Holga 135 BC Plastic Lens 35mm Film Camera: The BC stands for Black Corners effect and it creates prominent vignettes in your 35mm photos. The Holga uses all 35mmm formats films and it can operate without any batteries. There is a hot shoe on 135 BC, that allows you to use a flash when taking pictures at dark environments ( the flash is available separately). The Holga 135 BC is a fixed focus camera that offers four choices of object distances and two choice of aperture (f/11 and f/8). The Multiple Exposure effect can be easily achieve by not advancing the film after a frame has been exposed. There is a Lens/Filter for different effects available as an optional accessory.
Features:
• Bulb exposure selector for extra long exposures
• Standard tripod mount
• Multiple exposures
• Vignetting
• Soft focus
• External flash available
• Plastic lens
• Leaf shutter
More info on the Holga 135BC here.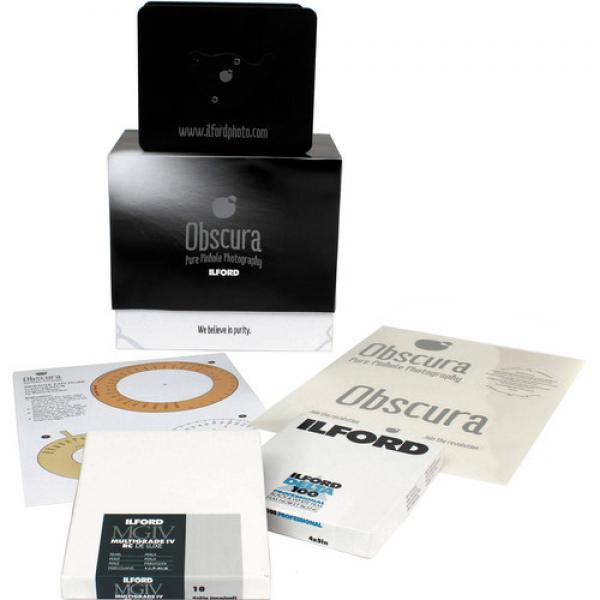 Ilford Obscura Pinhole Camera Kit: The Ilford Obscura Pinhole Camera Kit is a 4x5-inch format camera that accepts sheet film or photo paper to create unique images that have nearly limitless depth-of-field—and you don't even have to focus it. The kit includes 10 sheets of 4x5-inch Ilford Delta 100 pro film and 20 sheets of 4x5-inch Ilford Multigrade IV RC paper. It features an 87mm focal length for a wide-angle perspective and the 0.3mm chemically-etched pinhole provides an aperture of nearly f/290 and a magnetic locking shutter provides controlled exposures. The shutter rotates clockwise or counter-clockwise (for right or left-handed operation) and a the camera can be used with any standard tripod. This kit also included a simple exposure calculator, a set of stickers (to personalize your camera) and a 3-tray light-tight box for your exposed film/paper. The suggested retail price is $99.95.
More info on the Ilford Obscura Pinhole Camera Kit here.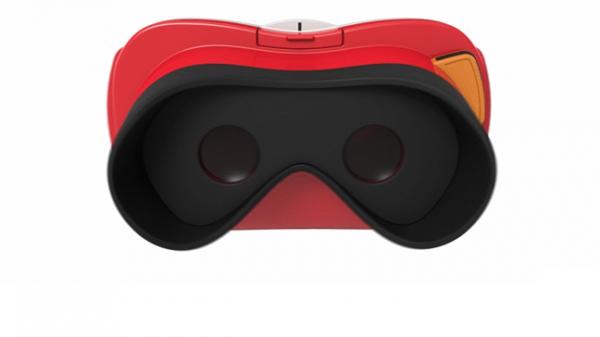 View-Master Virtual Reality Starter Pack: This retro toy has been reinvented for the digial age. Now you can share the fun of View-Master with the next generation and enter the world of VR with the new View-Master Virtual Reality Starter Pack. This is a kid-friendly device that surrounds the user with stunning 360-degree environments. Just download one of the View-Master VR apps, slide your smartphone into the viewer, look at the Preview Reel and click the lever to launch yourself into 360-degree immersive experiences. The Preview Reel included with the View-Master VR Starter Pack allows you to demo available apps so you can try all Experience Packs (sold separately). The suggested retail price is $29.99.
More info on the View Master VR Starter Pack here.
Lomography's Diana Mini Monte Rosa Camera: Capture life's best moments in 35mm squares or half-frames photos with this Diana Mini Monte Rosa camera. The Diana Mini Monte Rosa is a limited-edition 35mm camera designed with a snowy winter wonderland theme. It gives you the option to choose between shooting 35mm square photos or half-frames, whilst giving you the classic Diana F+ look: soft-focus, vignettes and beautiful colors. Available in limited quantities only. You may use all kinds of 35mm film (color negative, B&W, slide, redscale and more). It shoots up to 72 shots per film on Half-Frame mode and up to 36 shots per film on Square mode. Standard film development is required and it can create multiple exposure shots and panoramas. It has Bulb mode for long exposures and has a cable release attachment and a tripod mount. The suggested retail price is $109.
More info on the Mini Monte Rosa camera here.
FujiFilm Instax Mini 8 Camera: The compact FujiFilm Instax Mini 8 Camera offers new features and is easy to use and carry with you everywhere. The FujiFilm Instax Mini 8 Camera features automatic exposure measurement and the camera signals the recommended aperture setting with a flashing LED light and the user can manually adjust the dial to the recommended setting to capture perfect photos every time. A High-Key mode enables users to take brighter pictures with a soft look—ideal for portraits. The viewfinder has also been improved for enhanced subject viewing. The suggested retail price is $89.95.
More on the FujiFilm 16273441 Instax Mini 8 Camera here.
FEATURED VIDEO