Nikon's AF-S Nikkor 16-35mm f/4G ED VR Zoom; Ultra-Wide For FX, Moderate Wide For DX Nikon D-SLRs Page 2
Just for the record, closest focusing distance on the lens varies slightly depending on the focal-length range, from 1 feet at the widest and longest ranges and 0.9 feet at the 20-28mm range. There are nine blades in the diaphragm, which will warm the hearts of bokeh fans, and the lens weighs in at 24 oz.

I shot with the lens and a Nikon D700 (FX camera) for about two weeks in and around Taos and Abiquiu, New Mexico. I started by finding a sunny adobe wall and shot at 16, 20, 24, 28, and 35mm at all apertures and found no evident vignetting at any aperture or setting. The weight and the length of the lens never got in the way of hikes or shooting excursions. I did find that the supplied lens hood (petal shaped, and cut back and trimmed to avoid vignetting at the widest focal-length setting) was essential, especially when doing landscapes where the sun was not that high above the horizon or there was serious side or rim lighting.
Super-Wide
Here's the Chama River as it winds its way north of Abiquiu. I climbed over a guardrail and tilted the camera forward on the right side to get this vista. I've shot this many times and have never been able to get this all into a single frame, at least with a digital camera. That's the new frontier opened with this 16-35mm lens.
Nikon makes much of their Nano Crystal Coating, going so far as to place a gold plate with a big "N" on the lens barrel. Does it make that much of a difference? Let's put it this way— super-wides like this are no simple matter to engineer and design right. Digital is kind of a double down on this task, given the importance of light travel toward the sensor. Just about every image I shot was crisp and clear, even those you might think would produce flare, though as I said having the lens hood on at all times is important. There is no comparable lens without the coating to which I could compare it to, but I would not hesitate to have this lens as a traveling companion on any landscape photo jaunt.

This is Nikon's widest zoom in FX format, and those who own FX Nikons will certainly benefit from it. I, for one, always felt a certain lack in digital when it came to the wide-angle realm, but that's all past us now. With VR, a constant aperture, a well-designed lens hood, and of course that dazzling 16mm super-wide range, this is one lens that will appeal to travel, landscape, and street photographers. I enjoyed every day I worked with it in the field.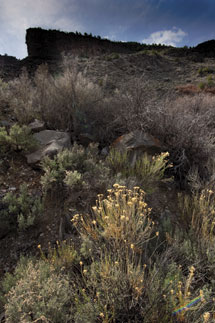 If your camera has a built-in flash, like the D700 I used, then working with 16mm can be tricky in terms of even coverage. It didn't bother me here too much with the 20mm focal length as I was going for a bit of lighting drama, not full coverage, but should you want to work with flash a lot with this lens then a Nikon Speedlight with wide panel in place should be your choice.
For more information, contact Nikon, Inc. at: www.nikonusa.com.
FEATURED VIDEO